---
Deputy defence minister Chang Guan-chung tells annual conference that the island needs weapons and equipment that meet its operational needs
He says the rise of China has complicated the security environment in the Indo-Pacific
Taiwan's deputy defence minister has appealed to the United States to help boost the island's defences and step up joint military training as it tries to counter growing threats from Beijing.Chang Guan-chung told the annual US-Taiwan Defence Industry Conference, a semi-official military exchange event, that the modernisation of the People's Liberation Army was undermining the island's efforts to strengthen its defences, citing a US defence department report.
"We hope the United States considers the unique operational environment and geographical features of the Taiwan Strait and Taiwan proper and provides us with weapons and equipment that meet our operational requirements, so that we can better manage the battlefield and increase the cost of the enemy to invade Taiwan and thus achieve deterrence," he said via video link on Monday. Chang said if Taiwan could defend itself against Beijing, it would help to secure peace across the strait, protect freedom of navigation and overflight in the region, and also to defend democracy in the Indo-Pacific.
"The rise of China has further complicated the security environment in the Indo-Pacific region. Countries in this region are collectively confronted by the challenges of maintaining regional peace, stability and prosperity," he said. "Taiwan and the United States share the same set of values and the same beliefs for regional peace and stability."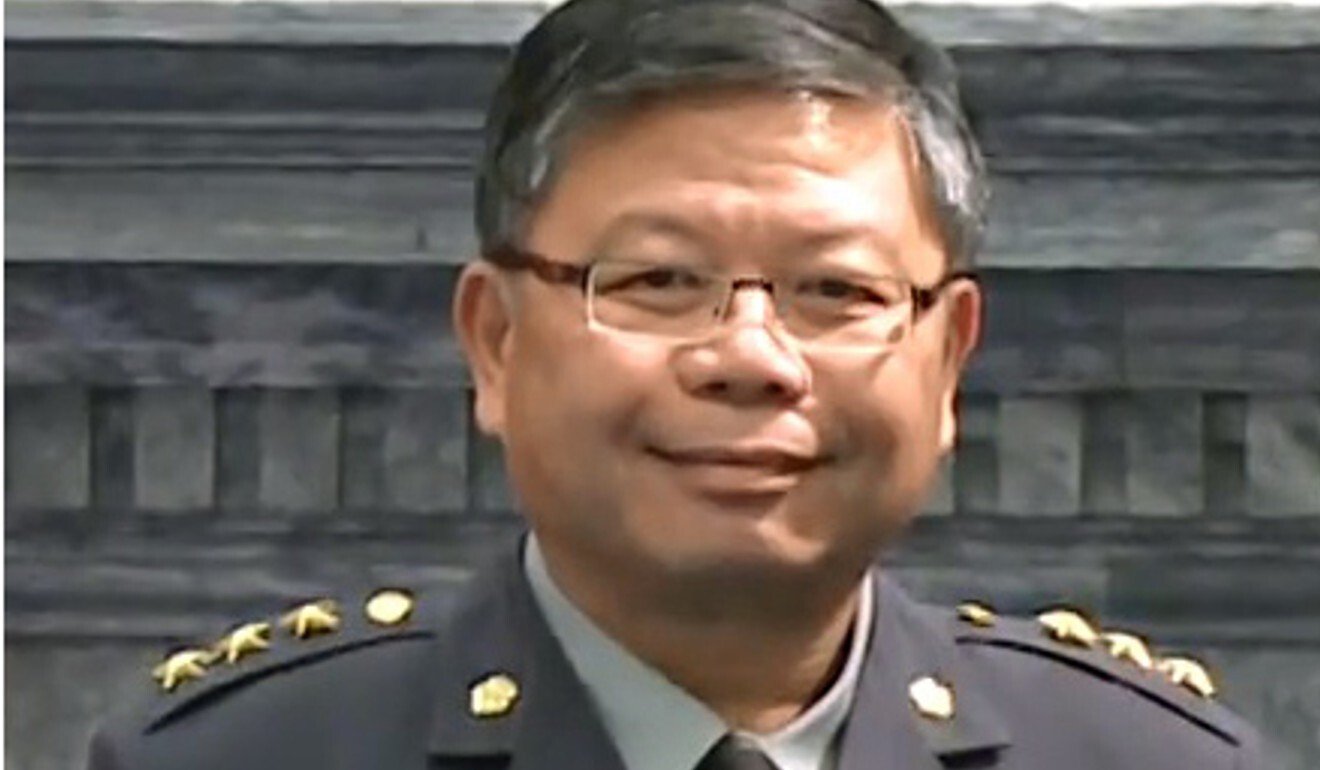 Beijing sees Taiwan as part of its territory and has vowed to take control of the island, by force if necessary. It has stepped up pressure on the self-ruled island as tensions rise, including with military activities near Taiwan such as sending warplanes into its air defence identification zone. Last month, nearly 40 warplanes crossed the median line that separates the narrow strait between the island and the mainland, prompting Taiwan's air force to scramble fighter jets to disperse them each time.
The defence ministry has called this exhausting for both air force personnel and their budget, telling Taiwan's legislature on Monday that fighter jets had responded some 4,132 times to incursions by PLA warplanes this year. That compared to 1,798 times in 2019.
The navy meanwhile has sent vessels to shadow PLA war and surveillance ships sailing in the Taiwan Strait or that crossed the median line 7,531 times this year, up from 5,927 in 2019, according to the ministry.
It said the increasing number of incursions were an attempt by the PLA to change the security status quo in the Taiwan Strait, and that they were also testing the response of the island's defence force and ramping up pressure on the island.
At the two-day defence industry conference, Chang said Beijing's "provocative actions aimed to intimidate Taiwan and attempted to create new routines out of gradual deviation from past practices to compress Taiwan's [defences]".He said the PLA was also targeting training to Taiwan, including conflict scenarios, landing operations and blue-water missions.
"They have also intensified military coercion against Taiwan and used measures of psychological warfare and infiltrating propaganda to create divisions in Taiwan. The security situation of Taiwan has therefore become even more difficult," he said.
Chang said Taiwan had a need for US weapons that were in line with its defence strategy to counter the PLA, which dwarfs the island's military.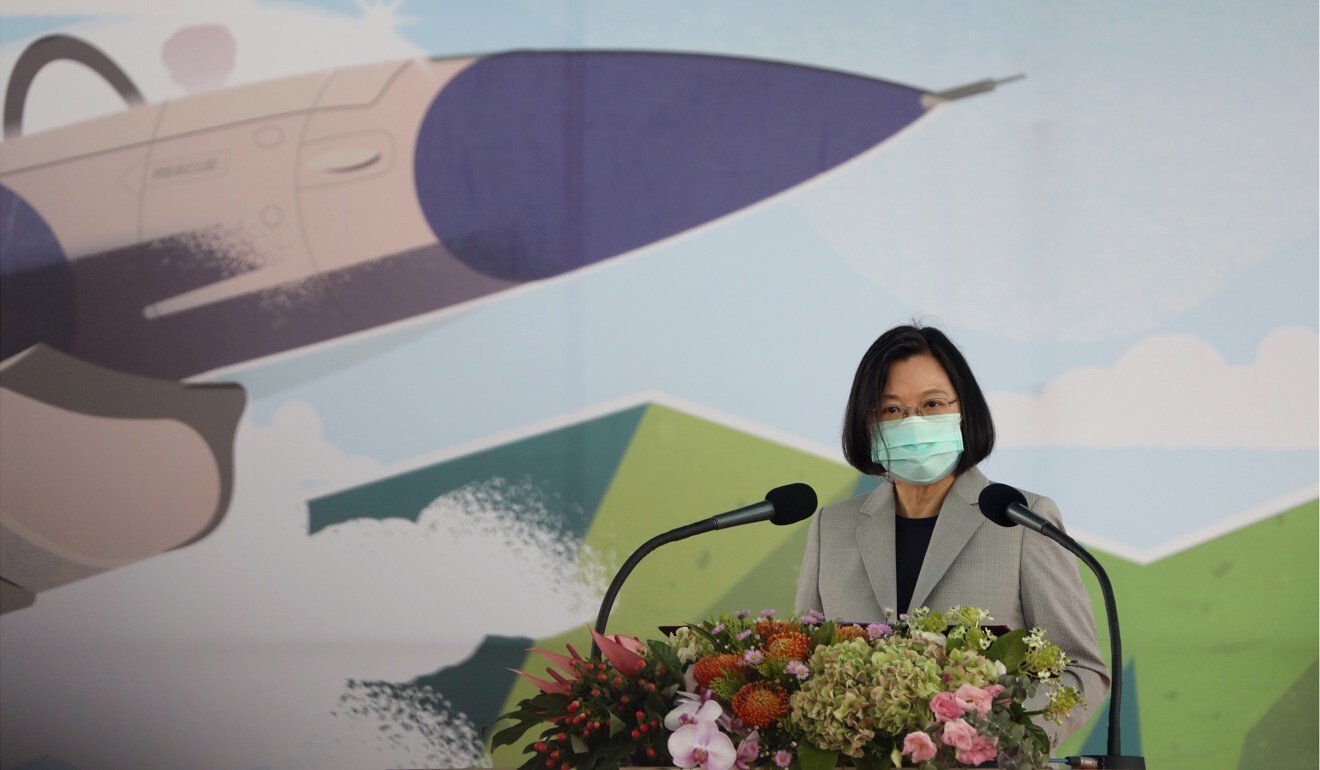 He said in future weapons deals, Taiwan would focus on systems with a long service life, logistics support and maintenance as part of its long-term cooperation with the US. He noted that Taiwan had 66 F-16V fighter jets on order from the US, taking the total to 208 F-16s which would be supported by a maintenance and service centre that opened in Taichung in August – a collaboration between the island's Aerospace Industrial Development Corporation and Lockheed Martin.
"The future of Taiwan-US defence cooperation will not just be about tangible weapons and equipment. We will also emphasise joint efforts in training, operational concepts, capability assessment, intelligence sharing, and armament cooperation," Chang said.
"These are equally important as the acquisition of hardware. Enhanced cooperation with the US military in these areas will further invigorate Taiwan."
The deputy defence minister also told the conference that the Tsai Ing-wen government had increased the defence budget to counter the military threat from Beijing.
"The 2020 defence budget is US$11.38 billion, which is a US$347 million increase or a 3.2 per cent growth over the US$11.04 billion of 2019," Chang said.
That would expand by 4.4 per cent to US$11.89 billion in 2021, he said.
"This will be a historical high and a reflection of Taiwan's resolve of self-defence," Chang said, adding that the figure would be US$14.706 billion if it included the US$941 million special budget for F-16s and a revolving fund of US$1.868 billion.
Chang also spoke about the island's indigenous defence projects, including plans to build submarines, warplanes and warships.
Source south china morning post