16 October, 2020 11:07 am
---
Royal Enfield is betting its stylish, low-cost bikes can win over young Western consumers.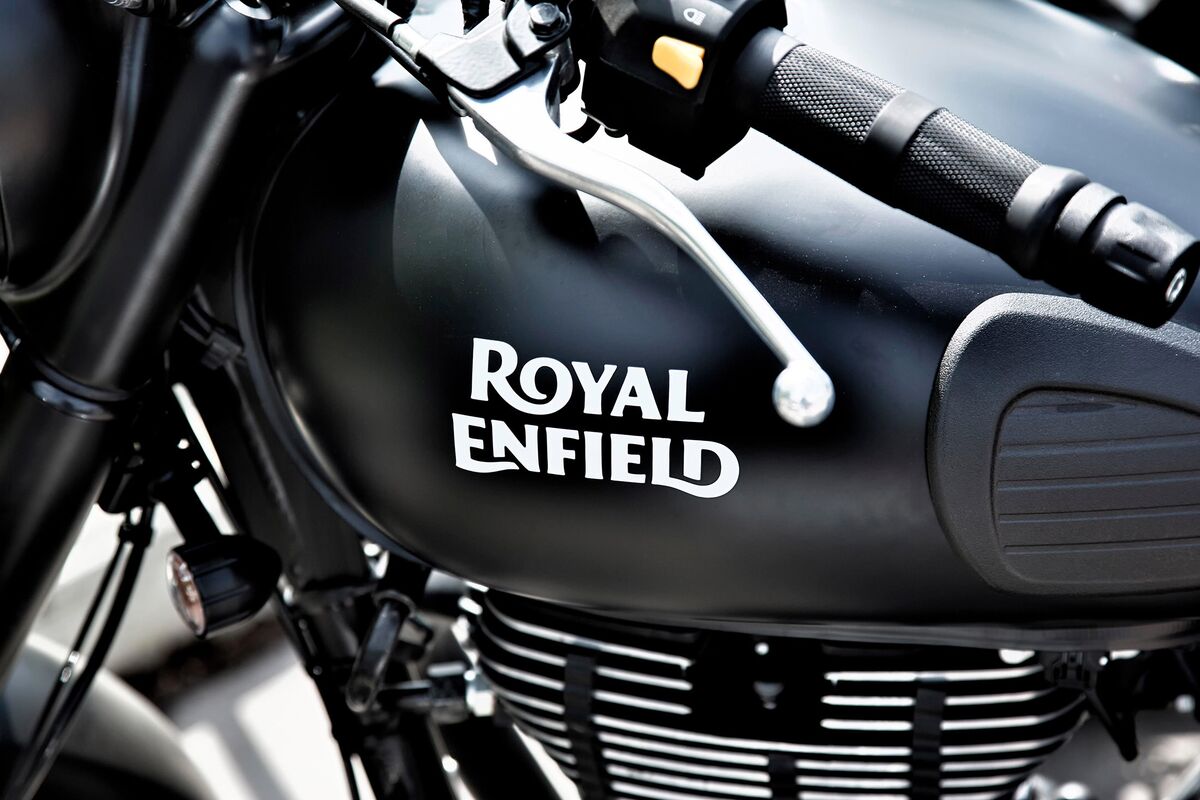 The sun was only barely up as the group of about 40 bikers roared away from Mumbai, bound for the foothills of the Western Ghats mountain range. On the multilane overpasses leading out of India's business capital, most of the riders formed a convoy, while others, deputized to serve as "pilots," ranged up and down the roadway to ward off interloping motorists. By the time the group hit the vast sprawl of farm fields and light industry in the city's hinterlands, it effectively ruled the road.
Sporting heavy biker jackets, a smattering of aviator sunglasses, a diverse array of beards, and one or two mustaches waxed rakishly upward at the ends, the Mumbai chapter of the Royal Indian Devote's [sic] motorcycle club was out for one of its regular rides. Because this particular expedition took place on Jan. 26—Republic Day, India's equivalent of the Fourth of July—some bikers were flying oversize national flags that flapped violently above the backs of their machines as they accelerated. Children pointed, bicyclists waved, and one man, driving his family in a small sedan, offered up a crisp salute.
The bikers' destination? A juice company's factory store and eatery, well known in Mumbai for its fruit punch, decadent ice cream sundaes, and cocktail liqueurs.
After briefly refreshing themselves at the restaurant and stocking up on curaçao and grenadine in the adjoining shop, they returned to the city. Few on the ride were blessed with abundant spare time—not with day jobs that included managing risk for a major bank, marketing for an organic food company, and handling IT at the Mumbai stock exchange. On the way back, a member raced ahead and dismounted to record a video for the club's Instagram account. In classic biker style, one of the riders was wearing a T-shirt with cutoff sleeves. On the chest: the logo of the sitcom Friends.
The Devote's differ from typical motorcycle enthusiasts in more than their watering hole and fashion preferences. For one thing, they're young. Almost everyone in the club qualifies as a millennial, whereas the median age of a U.S. rider is 50. The second is that they exclusively ride Royal Enfield bikes. All but unknown in the U.S. and Europe, Enfields—retro rides that would look familiar to 1960s-era Steve McQueen—have become in recent years a coveted lifestyle statement among young, upwardly mobile Indians. As a result, Chennai-based Royal Enfield, which began as the subcontinental unit of a British manufacturer by the same name and kept chugging along when the parent went bankrupt, sold more than 650,000 motorcycles in India last year—a volume equivalent to the entire U.S. market.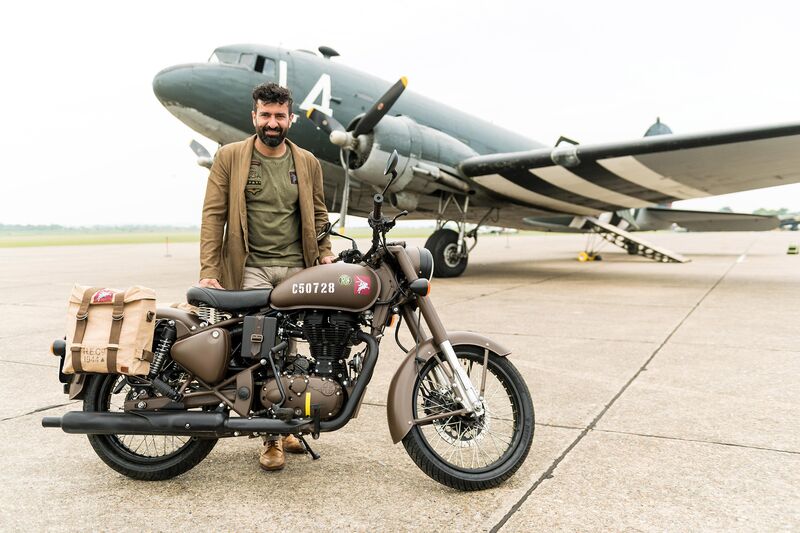 Royal Enfield's success in bringing bike culture to India's millennial and Gen Z demographics—collectively, more than half a billion young people—has started to turn heads outside the country. Sales are rising sharply in markets including Brazil and Indonesia, places where bikes have traditionally been viewed as utilitarian transport tools, not expressions of personal style. The company is now making a high-stakes bet on the U.S. and Europe, where producers such as Harley-Davidson Inc. and Indian Motorcycle have been struggling for more than a decade to expand sales as younger consumers choose other hobbies. Siddhartha Lal, the heir to the automotive conglomerate that controls Enfield, says he can win over Western enthusiasts with stylish bikes that cost far less than those made by rivals—and perhaps attract younger riders to revitalize a customer base now dominated by aging boomers.
It's a risky strategy, one that assumes a motorcycle culture emerging from a densely populated South Asian country—where exceeding 50 mph on anything but a few freeways risks a fatal collision with a motorized rickshaw or a cow—can translate in the lands of Easy Rider and The Great Escape. And the havoc caused by the novel coronavirus could make it harder still. The global economic collapse will leave already cash-strapped young people with even less money for indulgences such as stylish motorbikes, even Indian-made ones that start at a little more than a third the price of a Harley. And though it's hard to think of a more socially distanced outdoor activity than group rides, the Devote's, like all other motorcycle clubs in India, have had to suspend theirs since Prime Minister Narendra Modi imposed a nationwide lockdown in late March.
Lal is pushing ahead nevertheless, anticipating that the appeal of riding will only have grown for the millions of Western consumers who spent much of the year stuck at home—especially by comparison with dining out, travel, and other popular pastimes that have proved to be vectors for infection. "I could be great in India and Brazil and Thailand and Africa," he says. "But if I'm not in Europe and America, then I'm not a global brand."