3 September, 2020 6:45 pm
---
More than 850,000 people have registered to be part of citywide voluntary testing programmeFour of the six cases had been confirmed as infected earlier but still carried traces of the virus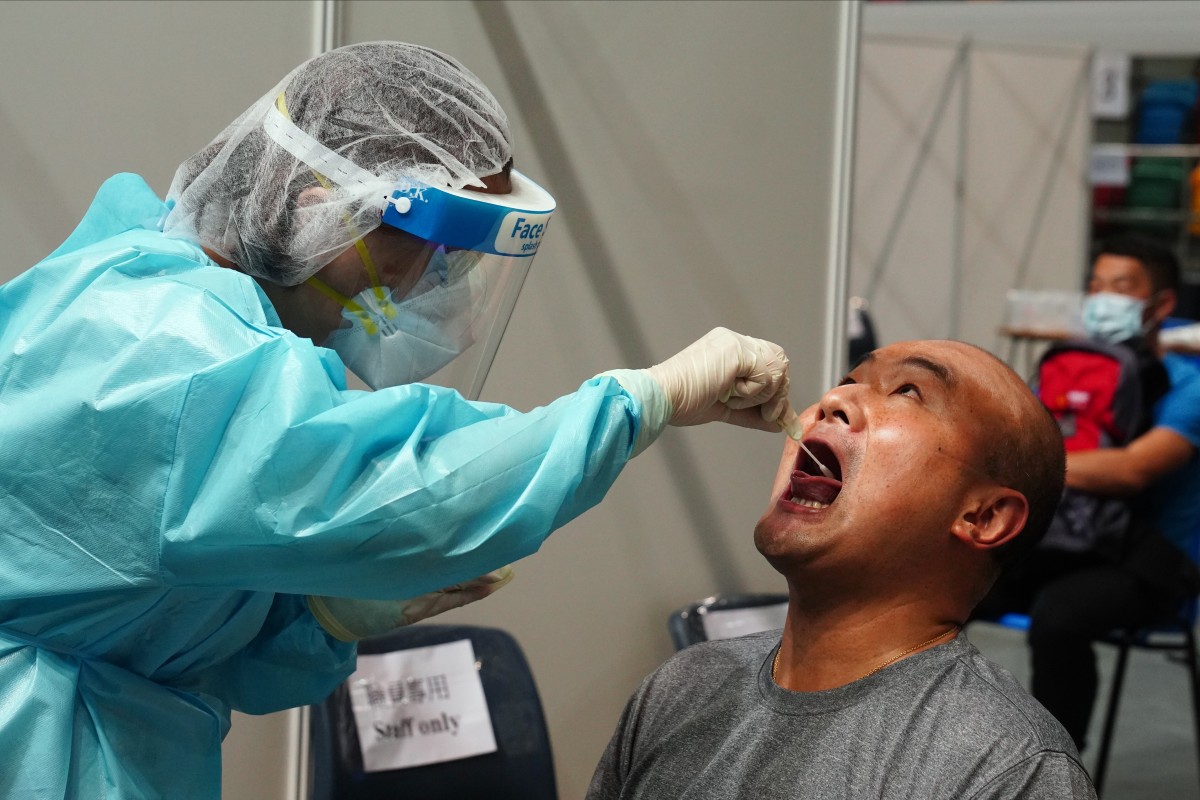 Six people among the first batch of 128,000 Hong Kong residents tested under the city's mass screening scheme were confirmed as infected with Covid-19, health authorities revealed on Thursday.
Four of the six had been confirmed as infected with the coronavirus earlier, treated in hospital and discharged last month. But health authorities said they still carried traces of the pathogen when they took part in the voluntary programme, launched on Tuesday.
The other two were a 63-year-old man and 22-year-old woman.
Director of Health Dr Constance Chan urged more residents to join the scheme to help cut off invisible transmission chains.As of 1pm on Thursday, about 850,000 people had registered for the mass screening. About 370,000 had been tested since the scheme started, with lab analysis under way to detect infections.
Thursday's eight cases matched the previous day's number, which was the lowest since July 3.
The latest infections brought the city's tally to 4,838, while the two new cases found from community testing would only be included in Friday's figures.
But health officials were worried about a potential hotel cluster at the Metropark Hotel in Mong Kok, involving two guests on the same floor, one of whom later died. The authorities were investigating the route of transmission, and believed common facilities such as lifts could be a source.
The government has extended the time allowed for dine-in services at restaurants by an hour until 10pm following the drop in cases, while gyms, sports premises, clubhouses, and massage parlours can reopen from Friday, although gym goers must wear a
But premises such as game centres and karaoke rooms remain closed, while dining at restaurants would continue to be restricted to groups of two.
Earlier in the day, Secretary for Food and Health Professor Sophia Chan Siu-chee said the government would continue to monitor the situation to consider the possibility of relaxing social-distancing measures further.
"Although many people have hoped we could further relax the number of people dining together at restaurants, the conditions are not present for us to allow that, as there are still cases with unknown sources, despite a drop in infections," she said.
Meanwhile, the Social Welfare Department announced a phased resumption of childcare services provided by NGOs.
Aided childcare centres providing day services for children aged under three could resume normal operations from September 29, while those for children with moderate to severe disabilities would be allowed to start centre-based classroom training for upper classes from September 23, and for other classes from September 29, but on a half-day basis.
source– south china morning post