15 September, 2020 8:48 pm
---
Chief Executive Carrie Lam says any doubts about effort have been quashed and points to number of asymptomatic carriers uncovered
Civil service minister Patrick Nip says HK$370 million spent on salaries for health care and support staff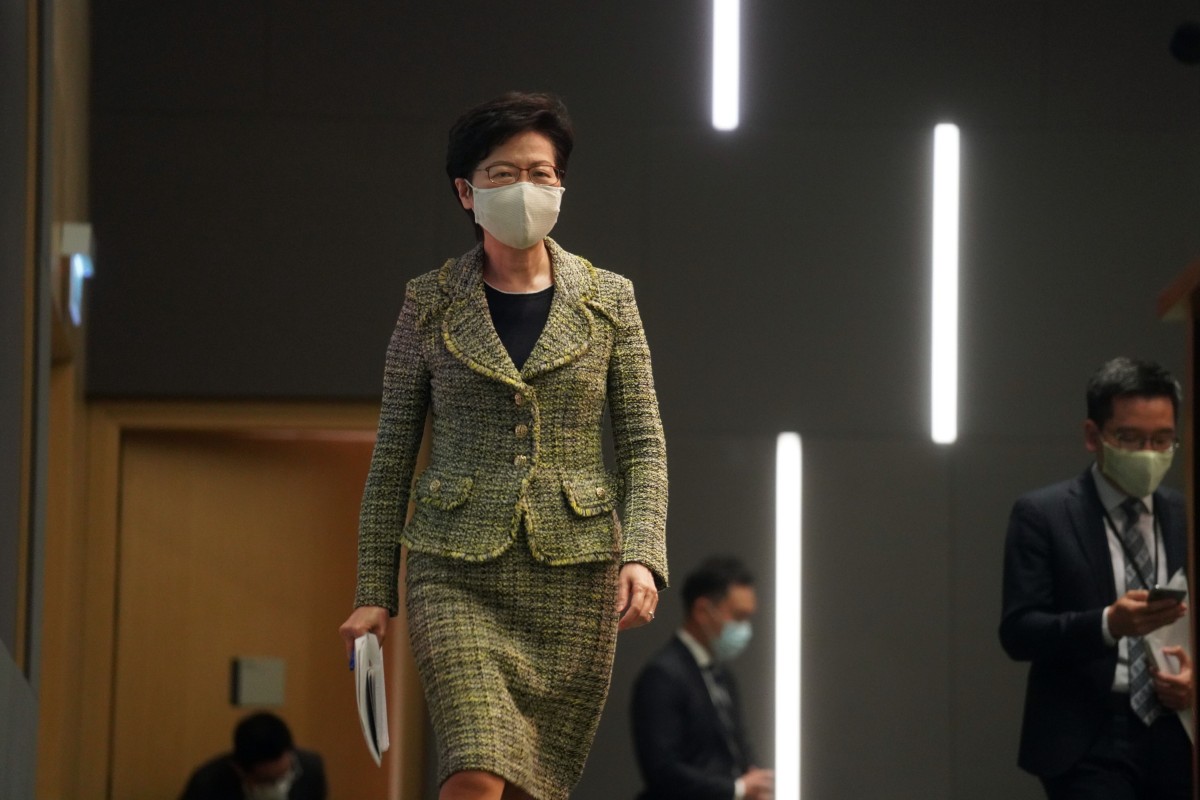 WongHong Kong spent more than half a billion dollars on its mass Covid-19 testing programme, senior officials said on Tuesday, with the voluntary scheme seen as a success by the administration, despite less than a quarter of the population taking part.
Secretary for the Civil Service Patrick Nip Tak-kuen said that while the central government paid for the temporary laboratory set up at Sun Yat Sen Memorial Park in Sai Ying Pun and technicians who worked there, an estimated HK$530 million (US$68.38 million) was spent by Hong Kong authorities.
Nip said 70 per cent of the money, about HK$370 million, went to salaries for health care and supporting staff at the testing centres.
The rest was spent on recruitment, security and logistics, technical support, and "protective gear for staff and other relevant resources", among other things, he added.
Earlier in the day, Chief Executive Carrie Lam Cheng Yuet-ngor said any doubts about the tests had been quashed, and pointed to the identification of asymptomatic patients during the exercise.
At least 42 Covid-19 infections were found, including people who had close contacts with infected patients and contracted the virus.
Her remarks were backed by Professor David Hui Shu-cheong, a government adviser from Chinese University, who said the screening had identified hidden carriers with high viral loads and helped shorten the third wave of cases.
Speaking ahead of her weekly cabinet meeting, Lam said the scheme's relatively low infection rate – 2 cases per 100,000 tested – provided an epidemiological picture of the improving coronavirus situation in the city.It also allayed previous concerns that relaxing social-distancing measures would be delayed if a large number of new cases were uncovered through the testing, she added.
"To have 1.78 million voluntarily take part in a massive testing programme is a very good result," Lam said.
Secretary for Food and Health Professor Sophia Chan Siu-chee had initially said she expected between 4 million and 5 million people to get tested, but officials later said there was no target for turnout.
The programme, which was backed by Beijing, began on September 1 when residents' trust in local and national government fell to all-time lows, according to polls.
Several opposition politicians warned people against joining the scheme, claiming there was a risk of cross-infections, and that the nose swab procedure was painful.
As the programme ended, Lam said it had helped ease fear and anxiety among residents, especially if compulsory testing was needed during future outbreaks.
"There was a lot of smearing and bad-mouthing about the Covid-19 tests," she said. "Now [members of the public] have gone through it themselves together with their family members …[The specimen collection process] did not induce pain and cause infections as some people warned before."
She thanked central government officials for placing great importance on the scheme, and deploying 570 medical staff from the mainland to ramp up the city's testing capacity.
"They have worked very diligently around the clock in the labs in the past two weeks, and now completed their mission. This is touching," she said.
Lam said the support of 60,000 local medical staff had also been important, and expressed hope that the whole exercise had "injected a certain degree of positive spirit" into the city's polarised society.
On Monday, Hong Kong's total number of confirmed cases stood at 4,971, with 101 deaths, while the government said it would focus on testing high-risk groups as the programme ended.
Speaking on a radio show, Hui said the scheme had stopped the third wave from dragging on, highlighting the fact that many of the new cases uncovered were from unknown sources.
"A portion of them were contagious and some had very high viral loads, so if we had not done this, then these people would have caused the third wave to drag on for much longer," he said.
Hui suggested people coming from high-risk areas should continue to be quarantined in hotels and present negative test results before being allowed on flights.