1 September, 2020 7:03 am
---
Beijing-decreed legislation continues to dominate the agenda since its introduction on June 30
High-profile arrests, suspension of extradition deals involving Hong Kong and responses by social and traditional media feature heavily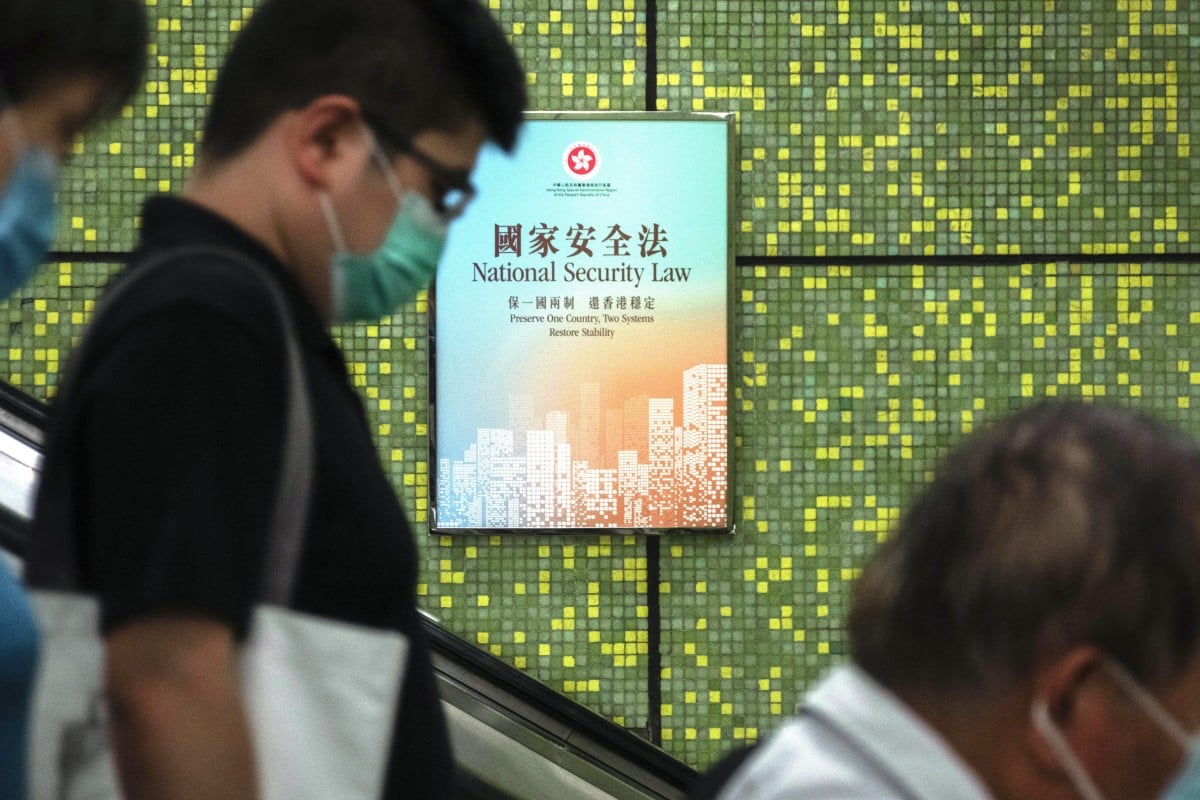 Hong Kong has lived under the new national security law for two months now. The reverberations from the Beijing-imposed legislation, which took effect on June 30, continue to be felt.
According to both local and central governments, the law, which gives authorities powers against acts of secession, subversion, terrorism and collusion with foreign forces, would target only a criminal minority. However, its effects have been wide-ranging, from finance to media.
Here is a look at its impact in the second month since its enactment:
1. Suspension of extradition treaties from more countriesA month after Australia, Canada, New Zealand, and Britain – from the Five Eyes alliance – and Germany suspended their fugitive extradition agreements with Hong Kong, France made the same announcement in early August.Two weeks later, on August 19, the United States, the other nation of the Five Eyes alliance, also put on hold its system for extraditing fugitives to the city, while suspending two other bilateral agreements, covering the transfer of sentenced offenders and reciprocal tax exemptions for the shipping industry.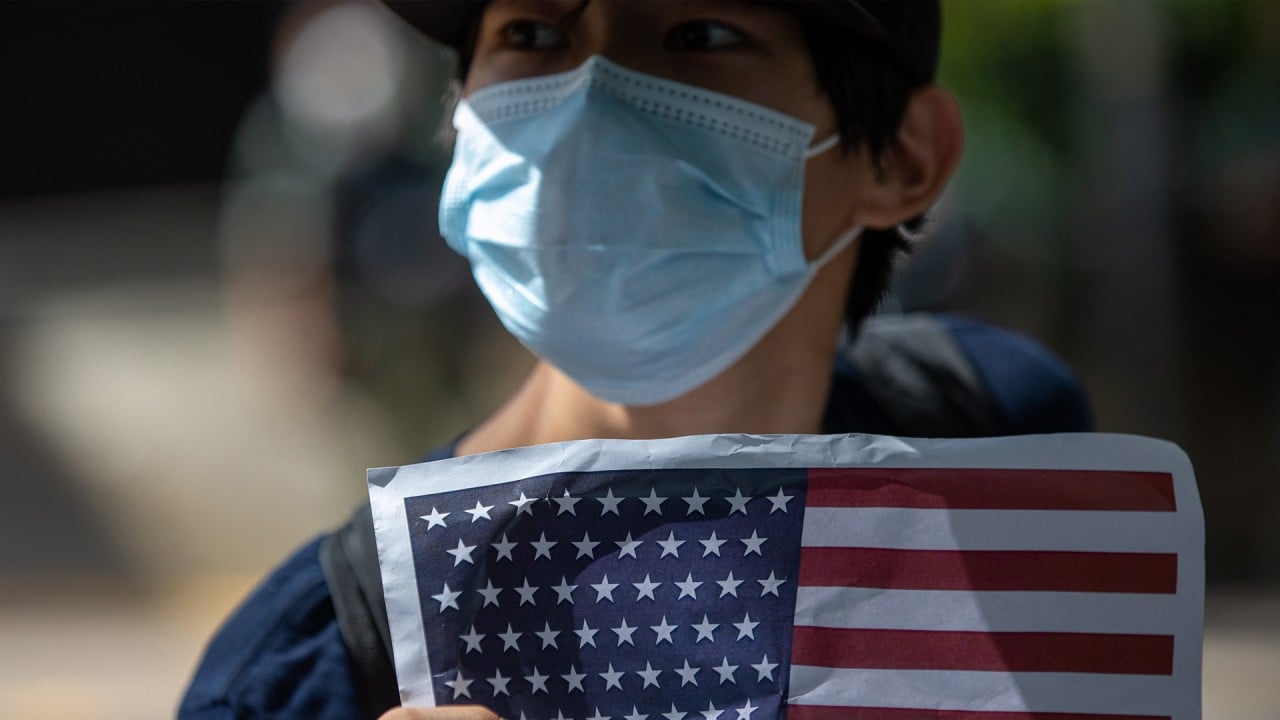 Beijing warned France against meddling in its internal affairs, while the Hong Kong government told the US it stood to lose as much as the city by setting such pacts aside.
The central government has since suspended Hong Kong's extradition agreements with those countries in retaliation.
2. Tit-for-tat sanctions between Washington and BeijingOn August 7, the US sanctioned 11 Hong Kong and Chinese officials it deemed as having a role in the implementation of the national security law, or in suppressing the city.
The sanctions, blocking the US-held assets of those targeted and prohibiting US businesses from dealing with them, were imposed on the city's leader, as well as her security and justice ministers. Officials sitting on a local committee and Beijing's new office in Hong Kong overseeing the national security law were also hit.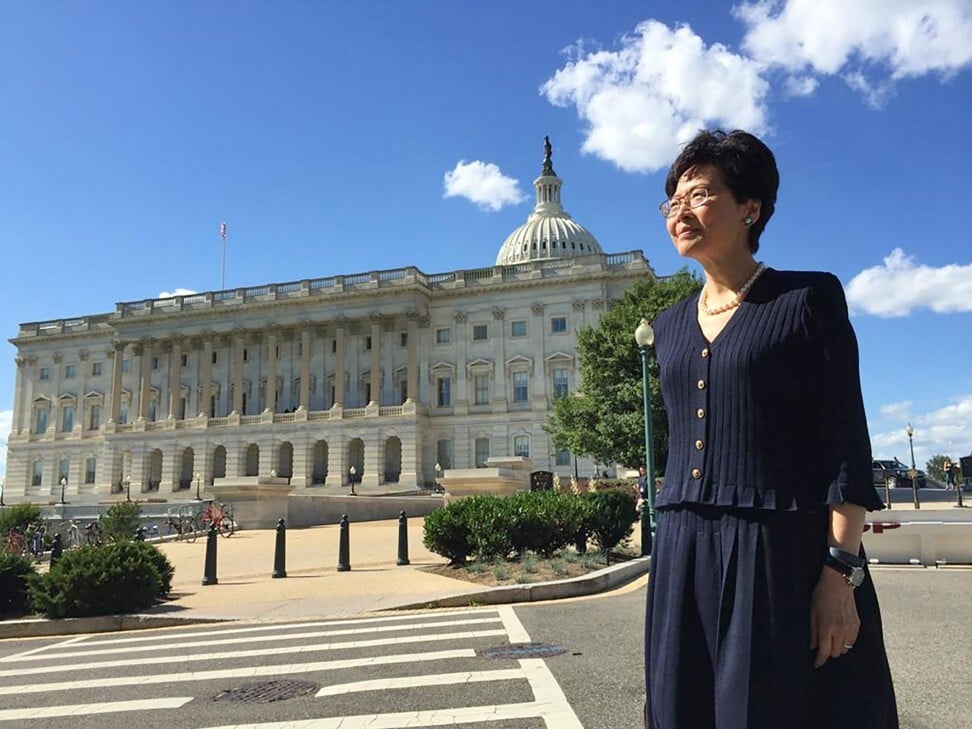 China responded days later with sanctions against a group of 11 Americans, including Senator Marco Rubio of Florida, who has been vocal on Hong Kong issues.
But she said she would not be intimidated and described Beijing's trust in her as an honour.
3. US consulate slams the national security lawOn August 8, the US consulate in Hong Kong issued a rare statement warning of the chilling effect of the "draconian" national security
The consulate also dedicated a considerable part of that statement to hitting back at suggestions from pro-Beijing media that the American office had been colluding with local opposition politicians.
Chinese state media said that consulate head Hanscom Smith had reportedly met Civic Party chairman Alan Leong Kah-kit and leader Alvin Yeung Ngok-kiu, a lawmaker banned from standing in the Legislative Council elections before the polls were postponed.
4. Arrest of Apple Daily boss Jimmy Lai, newspaper raidedJust three days after the US sanctions were announced, Hong Kong police officers carried out their most high-profile arrests since the national security law came into force, detaining Apple Daily founder Jimmy Lai Chee-ying, his two sons, four colleagues, and three activists, including Agnes Chow Ting.
Police accused Lai and five of the others of conspiracy to collude with foreign forces by allegedly using a crowdfunding website to call for sanctions. The remaining four were accused of commercial fraud. All were released on police bail pending investigation.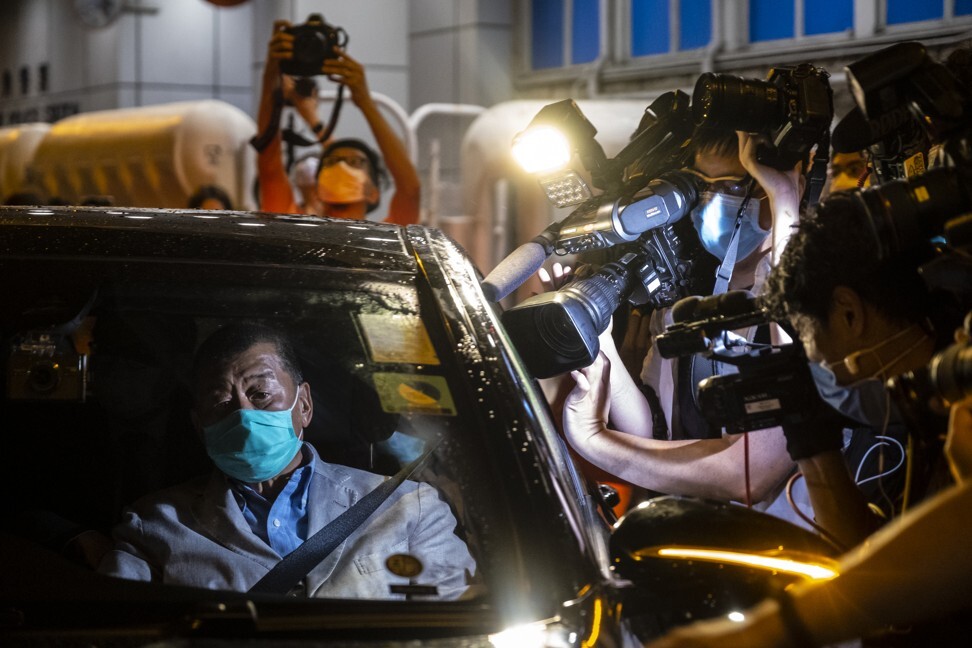 Jimmy Lai was arrested in August under the national security law. Photo: BloombergOn August 10, as part of the arrests, more than 200 police officers raided the tabloid-style newspaper's office in Tseung Kwan O.
Police maintained that they did not tamper with editorial work, but the newspaper has applied for an injunction to prevent the force from accessing some of the seized documents.
5. Public broadcaster axes programme featuring wanted activistRTHK, the city's public broadcaster, pulled an election debate programme featuring activist Nathan Law Kwun-chung from its online platform in an incident shining the spotlight on the city's press freedoms under the new law.
After the withdrawal came to light on August 13, an RTHK spokesman said they decided to take part of the programme on the 2020 Legco elections postponement offline, after it was aired on television, once they became aware that Law was a wanted person under the new legislation.
"The national security law is new legislation. Adopting a careful approach is appropriate," the spokesman said.
Law, who is now in self-imposed exile in London, said his segment of 10 minutes carried no more than his views on the recent election postponement.
6. Internet giants suspend cooperation with Hong Kong over data requests
With the new law granting police sweeping powers to obtain users' information and demand the removal of content, several tech and social media titans have put their collaboration with the Hong Kong authorities on hold for review.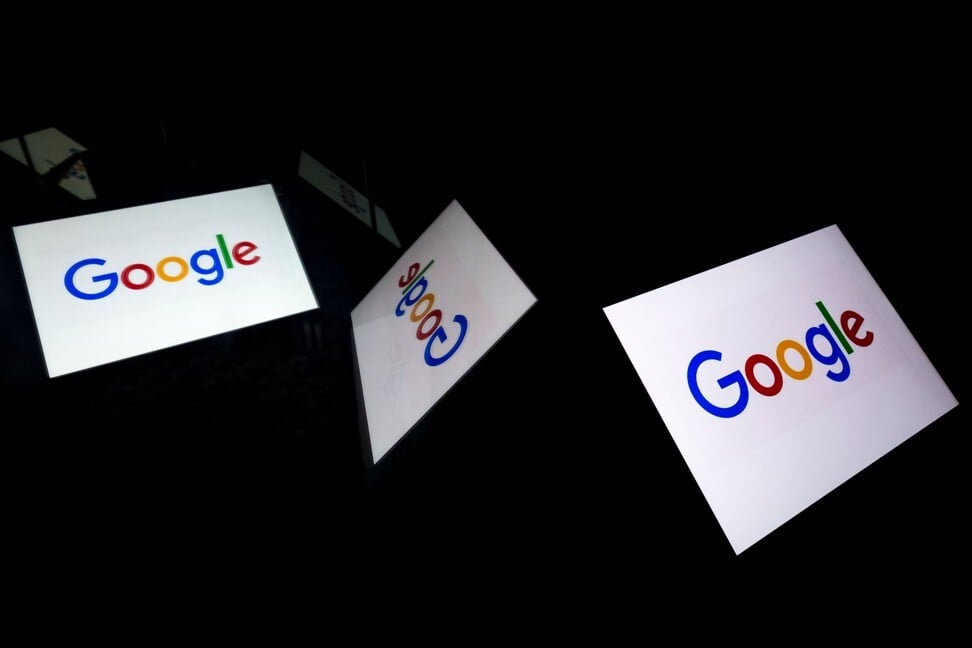 On August 15, American tech firm Google became the first to officially cut ties with Hong Kong police regarding data requests. Any further demands to retrieve users' information would require the force to work through "diplomatic procedures", the firm said.
Google was referring to the Mutual Legal Assistance Treaty, a formal mechanism relied on by authorities from both Hong Kong and the US.
7. First defendant challenges the law's new stringent bail conditions
The past month also saw the first-ever court action brought under different bail procedures imposed by the new law, which critics said made securing temporary release much more difficult.
Article 42 of the national security law says: "No bail shall be granted … unless the judge has sufficient grounds for believing the criminal suspect or defendant will not continue to commit acts endangering national security."
Lawyers for Tong Ying-kit, the first man charged under the national security law's provisions on terrorism and secession, took issue with the word "continue".
They argued that meant Tong would have to admit guilt as a prerequisite for bail, in violation of the presumption of innocence.
But two Court of First Instance justices rejected that interpretation, saying the article had to be read together with the provisions guaranteeing the presumption of innocence under the new law.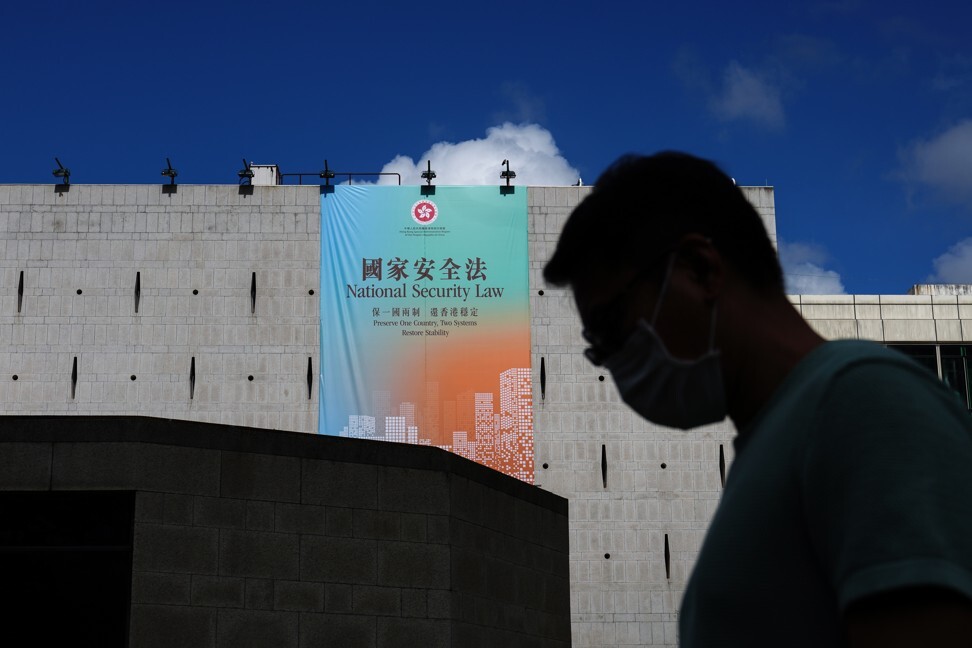 Bail was still attainable, the judges found, albeit under more stringent conditions.
8. Activists fleeing to Taiwan intercepted on boatTwo weeks after the arrest of Apple Daily boss Lai and others, the China Coast Guard on August 23 intercepted a Taiwan-bound boat carrying Andy Li, one of the activists released on bail.
Also aboard were another 10 men and a woman, whom the Post have learned were linked to an investigation into a foiled bomb plot and a weapons seizure relating to last year's anti-government unrest.
Hong Kong police have sought help from the mainland authorities in the city's new national security office in securing their return.
Separately, Taiwanese newspaper China Times reported on Friday that five Hong Kong activists attempting to flee to Taiwan were intercepted late last month by marine authorities of the self-ruled island.
Among them were reportedly two people accused of protest-related offences during 2019's unrest, triggered last June by the now-abandoned extradition bill.
Source– south china morning post