7 September, 2020 6:55 pm
---
Country's leader says he will stop inviting senate president Milos Vystrcil to foreign policy briefings following the trip
Prime Minister Andrej Babis says he will try to protect Czech firms from fallout amid reports piano maker Petrof had lost a US$237,000 order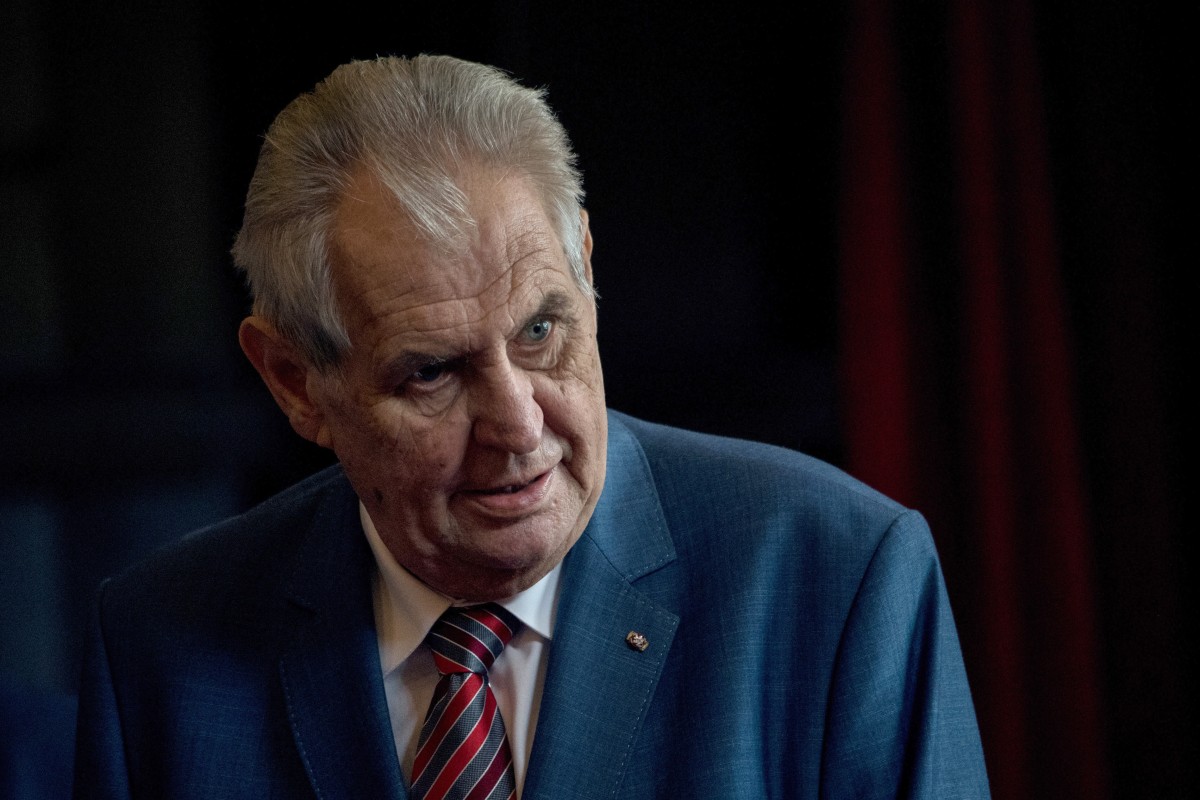 Czech President Milos Zeman has accused the Senate speaker of a "boyish provocation" for visiting Taiwan as the government sought to calm China's anger over the trip.
Zeman, who has sought closer ties with China since taking office in 2013, also said in an interview with the broadcaster Prima on Sunday that he would stop inviting Milos Vystrcil, a member of a centre-right opposition party, to the meetings of the country's top foreign policy officials.
Vystrcil, the president of the Czech Senate, led a 90-member delegation to Taiwan last week, defying the Czech government as well as China, which considers the island to be a breakaway province.He also made headlines when he told Taiwan parliament "I am Taiwanese" in a speech that alluded to John F Kennedy's "Ich bin ein Berliner" speech in West Berlin.
Vystrcil also said his Taiwan visit underscored the "values-based" foreign policy of former president Vaclav Havel, who was a prominent dissident during the communist era.The trip was greeted with fury by China and prompted the country's Foreign Minister Wang Yi to threaten that Vystrcil would "pay a heavy price" for the visit.
Zeman told the television interviewer that China's comments were exaggerated, while Prime Minister Andrej Babis told the same programme that he would fight to prevent Czech companies suffering as a result.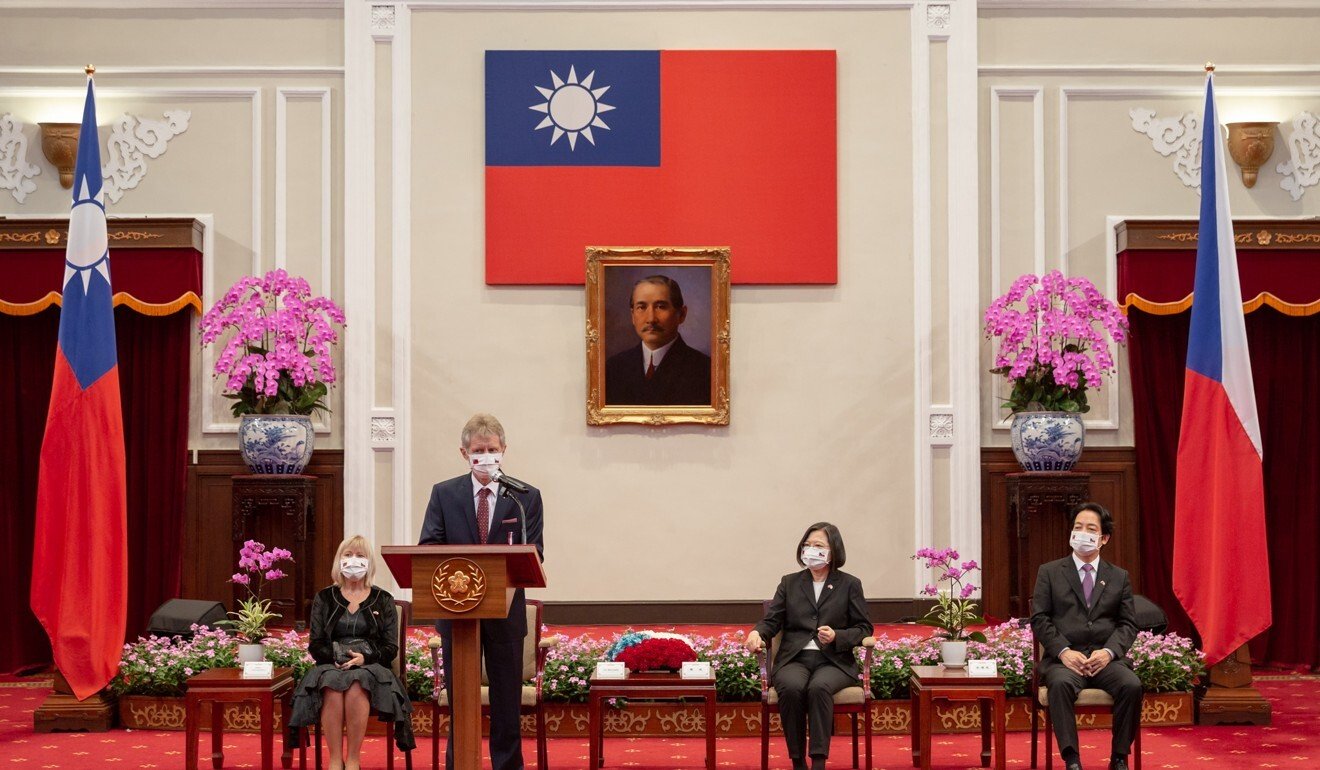 However, on Friday local media reported that the piano maker Petrof had lost an order worth US$237,000 from a client in Beijing following the visit.
Zuzana Ceralova Petrofova, the company's president and owner, also said she was worried that the fallout from the incident would further harm its Chinese business, which makes up over one third of its sales.
Vystrcil responded to Zeman and Babis's comments by saying that the Czechs must defend freedom and democracy and should not rely on any non-democratic country for its prosperity.
Relations with China already took a hit last year, when the Prague city authorities cancelled a twin city agreement in Beijing after being told to include a clause recognising the one-China policy. The Czech capital later signed a new twinning arrangement with Taipei – a move that prompted Shanghai to cancel a similar agreement with Prague.
On Monday the Chinese foreign ministry said it "appreciated" Zeman's position on issues China considers to be sensitive.
"We hope to jointly remove the disturbances with the Czech side and press ahead with the bilateral relationships based on mutual respects and equal treatment," spokesman Zhao Lijian told a scheduled press conference.
The row comes amid wider tensions across the Taiwan Strait and the issue has become a major flashpoint between the US and China. Last month US health secretary Alex Azar became the highest-ranking American official to visit Taiwan in four decades.
Source– South china morning post