13 September, 2020 10:40 am
---
China's foreign minister offered a warning to American officials Friday, telling the U.S. to stop meddling in others' affairs and that "the U.S. has gone too far."
Wang Yi made the comments during a joint press conference he held Friday in Moscow with his Russian counterpart, Sergey Lavrov.
"Now is the time for China to ask the United States not to interfere in China's internal affairs," Wang said, according to a transcript released Saturday by the foreign ministry in Beijing.
Wang went on to claim that U.S. Congress has "frequently introduced various bills on the internal affairs of China, something its National People's Congress "has never discussed."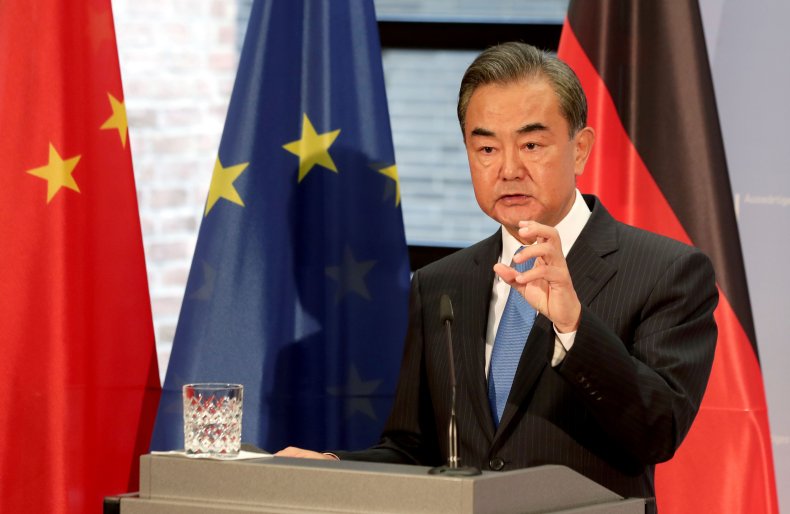 U.S.-China relations continue to be frosty amid disputes ranging from trade and technology to the revocation of journalists' visas and the closure of consulates, the South China Morning Post reported.
Wang's comments came one day after Microsoft announced that Chinese, Russian and Iranian hackers had launched cyberattacks against people involved with the campaigns of President Donald Trump and Democratic presidential nominee Joe Biden.
The U.S.-based company, which sells products designed to detect such hacks, alleged that Chinese hackers specifically targeted people in Biden's campaign. While Microsoft said its software detected and blocked "the majority of these attacks," the tech company said evidence points to the fact that foreign activity groups "have stepped up their efforts targeting the 2020 election."
Microsoft detected thousands of attacks from Zirconium, the hacking group operating from China, between March and September. The attacks resulted in nearly 150 compromises, but "indirectly and unsuccessfully targeted the Joe Biden for President campaign," the company said in a statement.
The cyberattacks are reminiscent of ones perpetrated by the Russian hacking group that interfered with the 2016 presidential election and leaked confidential Democratic Party documents.
During Friday's joint press conference, Wang warned that the U.S. had gone too far and "stretched its hands too long."
"We suggest some people in the U.S. better manage their own affairs first, abide by the principles of international relations and stop interfering in the internal affairs of other countries," he said.
That same day, U.S. Deputy Secretary of State Stephen Biegun held a meeting with foreign ministers from five Southeast Asian countries to discuss the rivalry between the U.S. and China with regards to the Mekong River.
China's 11 dams on the river have given it extensive control over the five countries its water flows into, with the U.S. arguing that the dams were perpetuating a drought in the downstream nations, according to the Morning Post.
"We have to hold China accountable as the decision made in Beijing affects you all in the region," Biegun told the five ministers of Cambodia, Laos, Myanmar, Thailand and Vietnam. China's 11 dams have "adversely affected food security, environment and livelihood of people in the Mekong," he added.
Biegun appealed to the ministers, claiming that the U.S. effort "is to empower local people, and help countries in the region to be sovereign, independent states."
Source – www.newsweek.com