14 September, 2020 9:16 pm
---
Terry Branstad is highly regarded in China despite growing tension and confrontation; his departure is 'a blow for bilateral ties', says analyst
Branstad says he's proud of phase one trade deal and privileged to have met Chinese people and heard their stories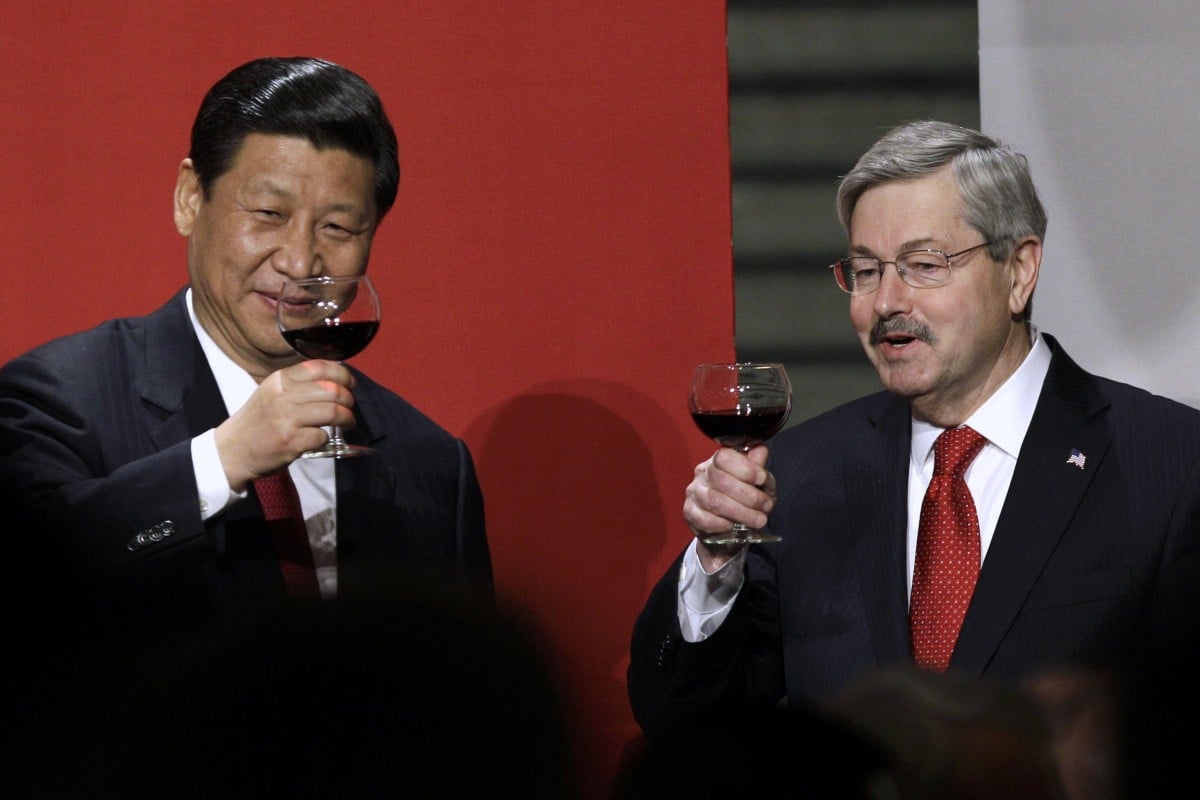 The United States ambassador to China is stepping down amid a spiralling rivalry between the world's two largest economies, the American embassy said in a statement.The departure of Terry Branstad, whom Beijing once billed as "an old friend of the Chinese people", would deal another blow to the deeply fraught US-China relationship amid fears of the Cold War-style confrontation, according to analysts.
"[Branstad] will retire from his position as US envoy and depart Beijing in early October. The ambassador confirmed his decision to President [Donald] Trump by phone last week," the embassy said on Monday.
There has been no news of his replacement.
Over the weekend, Trump had said Branstad would return to the US while praising the campaign efforts of the ambassador's son, Eric Branstad.
"Eric's father's coming home from China because he wants to campaign," Trump said, in a phone call with supporters of Republican Iowa Senator Joni Ernst.
Chinese foreign ministry spokesman Wang Wenbin said on Monday that Beijing had yet to be notified of the ambassador's departure.https://www.youtube.com/embed/uchBiP1nDAc?wmode=transparent&jqoemcache=8bQon
Chinese diplomatic sources confirmed Washington's decision to replace Branstad, but said the move came "as a bit of a surprise".
"It was quite unexpected," said a source with knowledge of the situation.The American ambassador, according to the source had, until very recently, been busy trying to mend ties and keep channels of communications open despite signs of an accelerating economic, technological and political decoupling of the two powers.
According to the embassy statement, Branstad told his staff on Monday: "I am proudest of our work in getting the phase one trade deal and delivering tangible results for our communities back home. Our goal remains meaningful, measurable results for American families. We have made significant progress and we will not stop pressing for more."
The US embassy's statement came just hours after US Secretary of State Mike Pompeo praised Branstad in a series of unusual tweets on Monday, thanking the former Iowa governor for his role in Trump's rebalancing of bilateral ties.
"I thank ambassador Terry Branstad for his more than three years of service to the American people as US Ambassador to the People's Republic of China," Pompeo tweeted overnight.
"President Trump chose ambassador Branstad because his decades long experience dealing with China made him the best person to represent the administration and to defend American interests and ideals in this important relationship.
"Ambassador Branstad has contributed to rebalancing US-China relations so that it is results-oriented, reciprocal, and fair. This will have lasting, positive effects on US foreign policy in the Asia-Pacific for decades to come."
Branstad was embroiled in controversy recently when the Communist Party's official People's Daily newspaper rejected a column he had submitted in defence of Trump's tough approach on China, titled "Resetting the relationship based on reciprocity".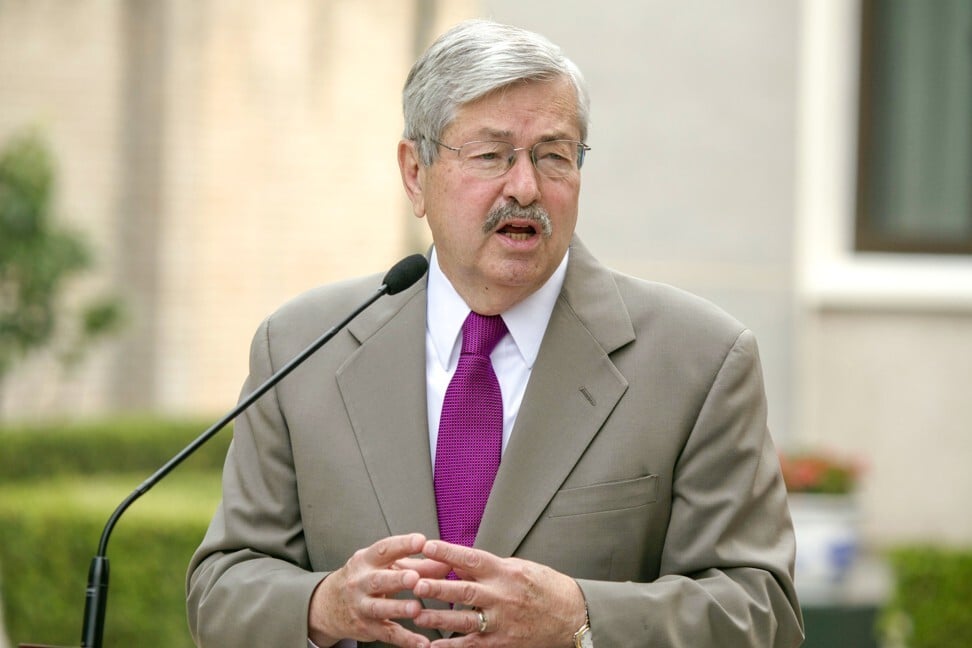 Pompeo strongly criticised the party mouthpiece, saying it exposed Beijing's hypocrisy and fear of free speech and serious intellectual debate.
The refusal by People's Daily was one of a slew of incidents that have seen the worst downward spiral in bilateral ties in over four decades under Branstad's watch.The Trump administration has significantly piled pressure on Beijing in the wake of the coronavirus pandemic, with tensions soaring over the South China Sea, Hong Kong, Taiwan, Xinjiang and Huawei on top of a protracted trade war and the consulate closure on both sides.
Branstad's departure "was definitely bad news for bilateral ties", which already stood at the most challenging juncture since the normalisation of official relations in 1979, said Beijing-based analyst An Gang.
Last week, China announced new restrictions on the activities of US diplomats working in mainland China and Hong Kong, in what it called a justified response to similar measures imposed on Chinese diplomats in the US last year. In addition to both countries moving to restrict or revoke visas for each others' journalists over recent months, Washington revealed last week it had revoked more than 1,000 visas of Chinese nationals.
Branstad was unlikely to be replaced any time soon in the lead-up to the US presidential elections in November, given the soured bilateral ties, said another source.
Although Beijing put the blame squarely on Trump and his top aides, such as Pompeo, for the steep decline in ties, the low-profile US ambassador has generally been well regarded in China, according to Chinese experts and diplomats.
According to the US embassy, Branstad travelled to 26 provinces and autonomous regions in China during his tenure, including a rare trip to Tibet last year, and "would have visited all of them if Covid-19 had not limited his domestic
"Getting to know the Chinese people, meeting them in their homes and hearing their personal stories, has been one of the great privileges of this job," he was quoted by the embassy statement as saying.
Branstad, who will turn 74 this year, was confirmed by the US Senate and sworn in in May 2017.
The December 2016 appointment of Branstad, who has known Chinese President Xi Jinping since 1985, was seen as Trump's goodwill gesture in Beijing.
"Governor Branstad's decades of experience in public service and long-time relationship with President Xi Jinping and other Chinese leaders make him the ideal choice to serve as America's ambassador to China," Trump said in a statement at the time.
Source– South china morning post