---
Kathmandu, Aug 19:
"Asking the two supermarkets to do a little bit more to pay back to the community, I don't think it is asking too much," welfare chief says
Lam also to ask larger property management firms to offer rebates of 80 per cent from the money they get to property owners
Hong Kong's leader has said she will demand two of the city's biggest supermarket chains give discounts to customers in return for financial support from the government.Chief Executive Carrie Lam Cheng Yuet-ngor pledged on Tuesday to tie wage subsidies, paid out to ParknShop and Wellcome as part of the coronavirus relief measures, to the discounts.
Lam revealed the government was in the process of formulating a fresh round of financial aid to industries hit hard by the crisis, after a total of HK$290 billion was shelled out in an effort to boost the economy by 5 percentage points.
As part of the previous measures, she said the second stage of an HK$81 billion wage subsidy scheme, lasting between September and November, would be up for grabs on August 31, but with conditions attached.
The new phase will also address thousands of elderly workers who had lacked sufficient documentation to apply for separate benefits under phase one, according to Lam. Now, anyone over the age of 65 who has a Mandatory Provident Fund pension account is eligible to receive HK$5,000 a month. Under phase one, elderly workers had been required to provide proof of earnings or employer contributions to their pension to be eligible for a HK$9,000 monthly payout.
Hong Kong unveils mega relief package, tightens measures as imported coronavirus cases rise
"During the past few months, supermarkets generally saw sales remain the same or did even a little bit better," she said. "I will demand two supermarket chains – ParknShop and Wellcome – offer discounts to the public and cash coupons to the underprivileged in return for receiving wage subsidies."
While mentioning she wanted to urge bigger supermarkets to offer discounts, Lam conceded it was difficult to define which ones were larger.
"Asking the two supermarkets to do a little bit more to pay back to the community, I don't think it is asking too much," Secretary for Labour and Welfare Law Chi-Kwong said.
Betty Fung Ching Suk-yee, head of Policy Innovation and Co-ordination Office, said they had contacted the two supermarket chains and they initially agreed to the new condition.
"In principle, they support this undertaking … We'll further discuss with them about their plans. We also welcome other supermarkets to follow suit and we'll also contact the others at a later date," she said.
Asked why the government only pinpointed the two supermarket chains, Law said there had been calls for the government to offer targeted help only to those hard-hit by Covid-19, but it was very difficult to draw a fine line.
"But in doing so and to be fair, we have to assess everybody. Assessing everybody will be a very tedious and lengthy task. That would take months before we can dish out the first subsidies. That would defeat the whole purpose of the scheme," he argued.
Law said the two supermarket chains were selected because they were notable firms receiving government subsidies worth over HK$100 million while emerging relatively unscathed from the pandemic.
"Instead of barring them from applying for the subsidies, we want the money given to them to also benefit the community, like people from disadvantaged groups," he said.
"If this undertaking could trigger a chain reaction from other supermarkets, resulting in more people benefiting, this is something that we would be happy to see."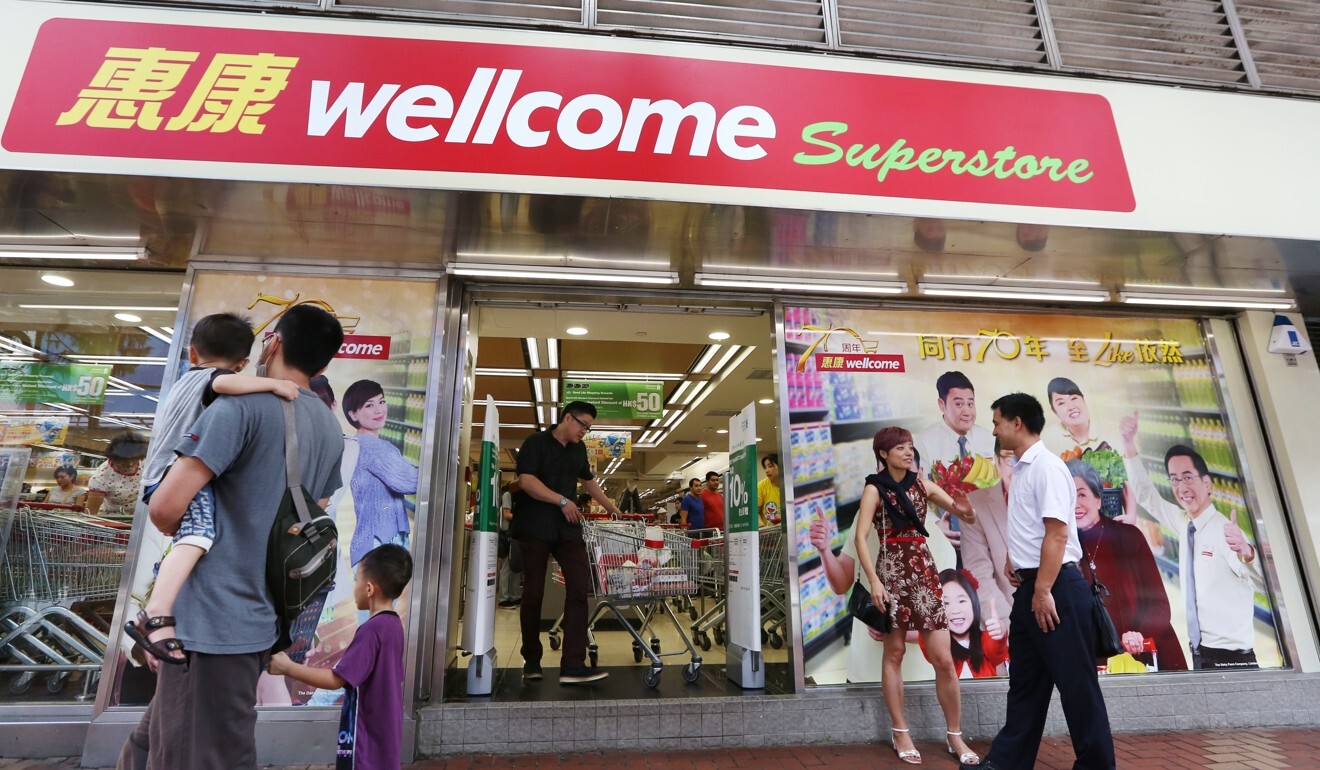 A Wellcome supermarket in Causeway Bay. Photo: Nora Tam
Pan-Asian retailer Dairy Farm – which operates supermarkets like Wellcome and Marketplace, convenience stores like 7-Eleven, the health and beauty retailer Mannings, and furniture giant Ikea – received HK$399 million in wage subsidies in the first round of public support. Dairy Farm belongs to the Jardine Matheson group.
ParknShop, meanwhile, received HK$161 million, while health and beauty chain Watsons collected more than HK$100 million. Both are units of AS Watson, controlled by Li Ka-shing's CK Hutchison Holdings.
There are about 260 supermarkets operated by AS Watson and more than 200 operated by Dairy Farm in Hong Kong.
A ParknShop spokeswoman, without indicating whether the company would apply for the subsidies and offer any corresponding discounts, said the company had already supported the community by offering discounts and coupons to senior citizens and running donation programmes for surplus food. She added that the company had also absorbed cost inflation in sourcing and shipping imported goods during the pandemic.
A Wellcome spokeswoman said the company was studying the requirements of the second stage of subsidies, and welcomed a conversation with the government for more details.
She said the chain had also taken it upon itself to offer community initiatives, such as extra discounts for medical staff and designated shopping hours for the needy, as well as distributing meal vouchers to vulnerable groups and launching a lower-priced in-house brand called Meadows.
Meanwhile, large property management firms that employ more than 1,000 people will be required to similarly offer property owners rebates equivalent to 80 per cent of the wage subsidies they receive under the second stage of the scheme.
Hong Kong Association of Property Management Companies President Dr Johnnie Chan Chi-kau said many service providers had already voluntarily passed on to flat owners between 30 and 100 per cent of the subsidies obtained in the first stage.
He added that there were about 20 large property managers that met the criteria for offering discounts, out of about 500 property management firms in the city.
The government also unveiled new penalties for employers who violated the subsidies' objective of retaining employment, or acted "contrary to public interest". For those employers, the government reserves the right to reject their second round application and to require them to return subsidies already received, in part or in full.
Fung, of Policy Innovation and Co-ordination Office, explained the new penalty was intended to empower the government to penalise those taking advantage of the scheme's loopholes, such as forcing staff to take unpaid leave.
Of the HK$81 billion earmarked for the scheme, HK$43.9 billion, or 54 per cent, was given out to 140,000 employers – representing 1.9 million employees – in the first stage between June and August, Lam said.
About 97 per cent of the employers in question were small and medium sized enterprises, or companies employing less than 50 people, she added.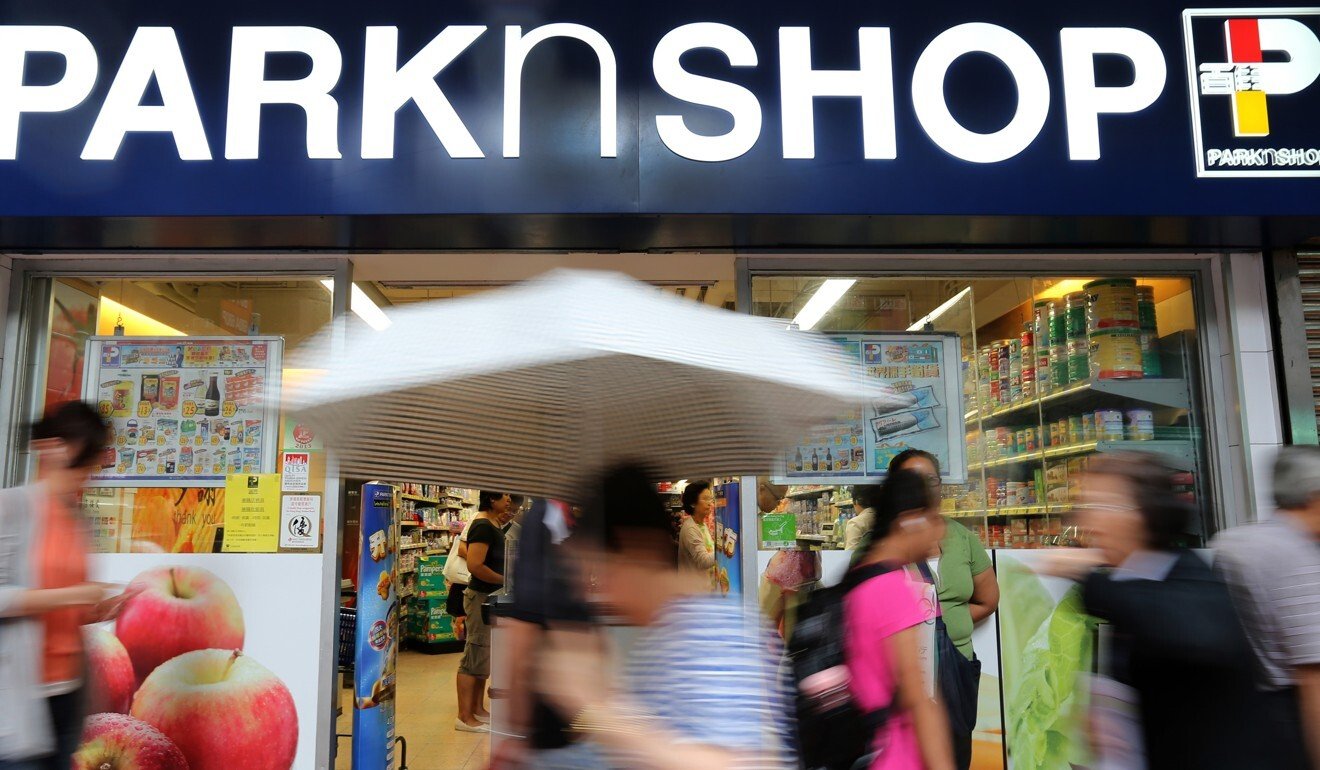 Under the Employment Support Scheme, the government pays up to 50 per cent of employees' salaries through employers for six months, with the monthly subsidy for each worker capped at HK$9,000.
From June to August, employees received subsidies totalling HK$23,000 on average.
The remaining HK$37.1 billion will be available for application on August 31.
The subsidy scheme has been vital to helping Hong Kong industries ride out the recession arising from what Lam described as the triple whammy of the months-long social unrest last year, the ongoing Covid-19 pandemic and the US-China trade war – as well as recent US moves sanctioning Hong Kong officials and rescinding the city's special trade status.
Supermarkets, meanwhile, were among very few sectors that have performed well of late, bucking a 33 per cent slump in retail sales in Hong Kong in the first six months of this year from the same period in 2019. In June, supermarket sales rose 4.5 per cent compared to last year, following similar rises of 7.3 per cent in May, 14.4 per cent in April, 16.1 per cent in March, and 11.1 per cent in February and January combined.
Lam said the number of complaints about the wage subsidy scheme was low, at 387 among a pool of 140,000 approved applicants. However, the pro-democracy labour union Hong Kong Confederation of Trade Unions called for action to be taken against violators, saying they had received complaints of employers receiving subsidies pressuring employees to go on unpaid leave.
Source: South China Morning Post