---
August 14, Kathleeen Magranmo :
If Hong Kong's economy shrinks this year as predicted, it will mark the first back-to-back annual contractions since 1961. Photo: Winson WongHong Kong's economy is expected to shrink by between 6 and 8 per cent this year – in what would be the first back-to-back annual contractions since record-keeping began 1961 – as the city grapples with a third wave of coronavirus infections and escalating US-China tensions.
The city's gross domestic product slumped 9 per cent in the second quarter from the same period a year ago, falling just short of the record 9.1 per cent year-on-year decline for the first three months of 2020.
According to official figures announced on Friday, GDP contracted year on year for the fourth straight quarter, while the economic outlook for July through September also looked grim, with the government reporting that arrivals to the city had slumped to next to nothing as compared to last year.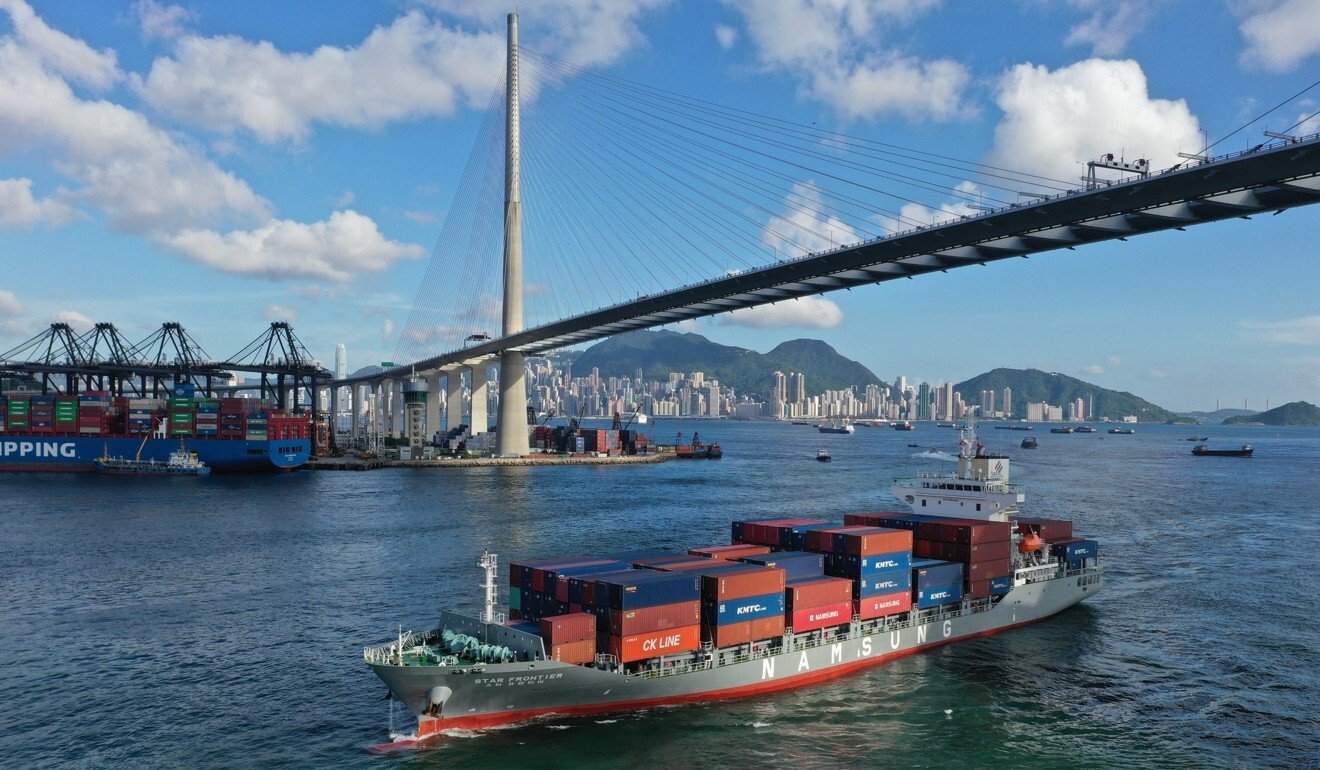 Hong Kong's export industry has been caught in the crossfire between Washington and Beijing. Photo: Winson Wong
The government also downgraded its annual GDP forecast for the second time this year, from the 4 to 7 per cent contraction earlier predicted by financial secretary Paul Chan Mo-po, who warned in April that the city was facing the threat of its worst recession ever.
Chan's initial estimate, made in February, predicted a range of between 0.5 per cent growth and a 1.5 per cent decline.
Should the economy contract this year, as it did in 2019, it would be the first time it has shrunk two years running since such record-keeping began in Hong Kong nearly six decades ago.SCMP GLOBAL IMPACT NEWSLETTERUncover the most important stories from China that affect the worldSIGN UP NOWBy registering, you agree to our T&C and Privacy Policy
Since 1961, there have only been three full-year economic contractions: in 1998 (5.9 per cent), 2009 (2.5 per cent) and 2019 (1.2 per cent).
Hong Kong's export industry has also been caught in a crossfire between Washington and Beijing, with goods made in the city for export to the United States requiring a relabelling to "Made in China" after September 25, as part of US President Donald Trump's executive order suspending special treatment under the Hong Kong Policy Act of 1992.
The city's Tourism Board also recorded a year-on-year plunge of 99.6 per cent in July arrivals – up a tiny fraction from 99.7 per cent in June – as the city battens down amid the third wave of coronavirus infections, with stricter rules on inbound travellers and social-distancing measures in place.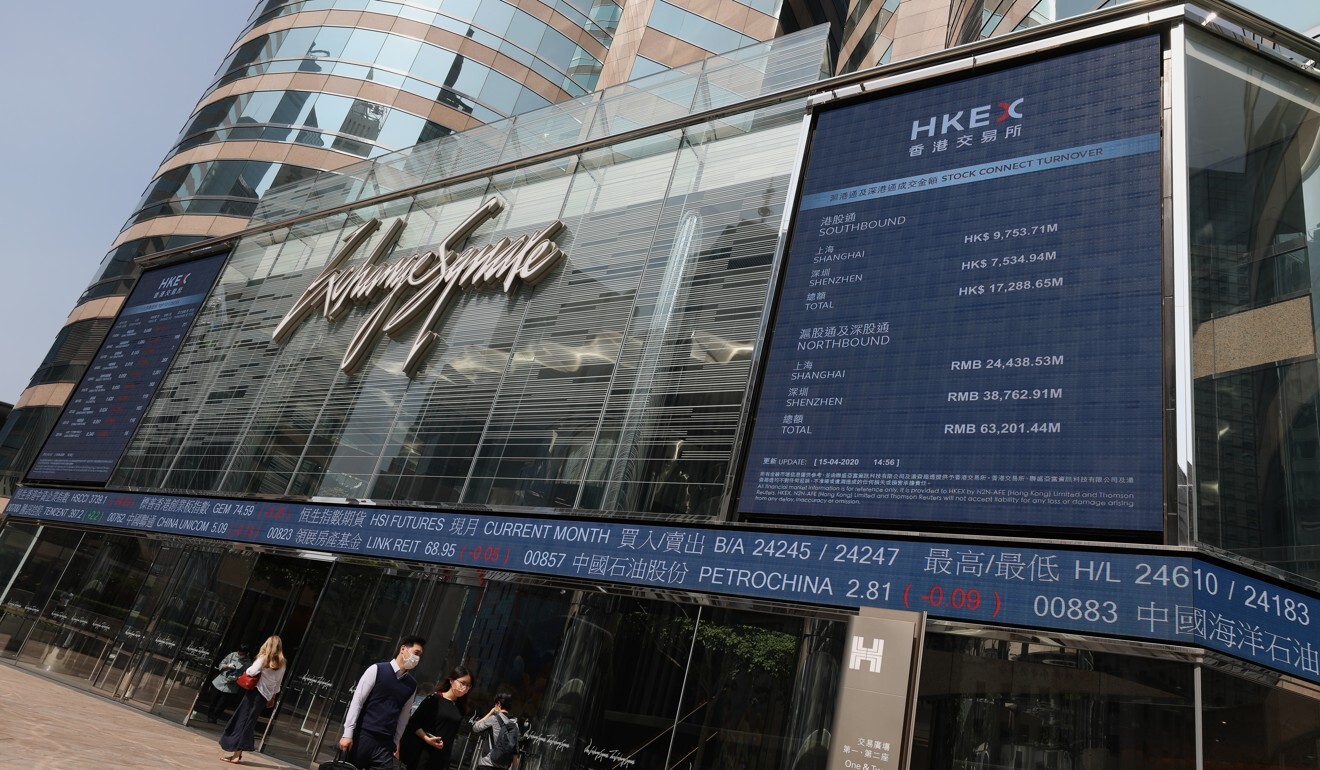 The Hong Kong Stock Exchange in the city's Central business district. Photo: Nora Tam
Provisional figures released on Friday showed 20,568 non-permanent residents arrived in the city last month, compared with 14,606 in June, a monthly uptick of about 40.8 per cent. The latest statistic represented a daily average of about 660 arrivals.
Over the first seven months of the year, arrivals were down 91.2 per cent, at 3.54 million, from the same period in 2019, the board said. The devastating monthly slump of at least 95 per cent started in February.
"The situation is quite helpless with Hong Kong facing a third wave of coronavirus infections," tourism industry lawmaker Yiu Si-wing said. "There's close to zero revenue for most inbound, outbound and even local tourism operators."
Yiu also warned that the travel industry was in dire need of extra support, saying a wave of tour group closures could take place at the end of the year, as the wage subsidies under the government's current Employment Support Scheme would only last until November.The government has also provided a one-off subsidy ranging from HK$20,000 to HK$200,000 for travel companies, but Yiu said this was not enough to sustain businesses with no income for more than half of the year.
Stricter rules on travellers and tightened social-distancing measures have hammered the travel industry, with authorities in recent weeks scrambling to stem local transmissions of Covid-19 among various clusters, such as those at elderly care homes and wet markets.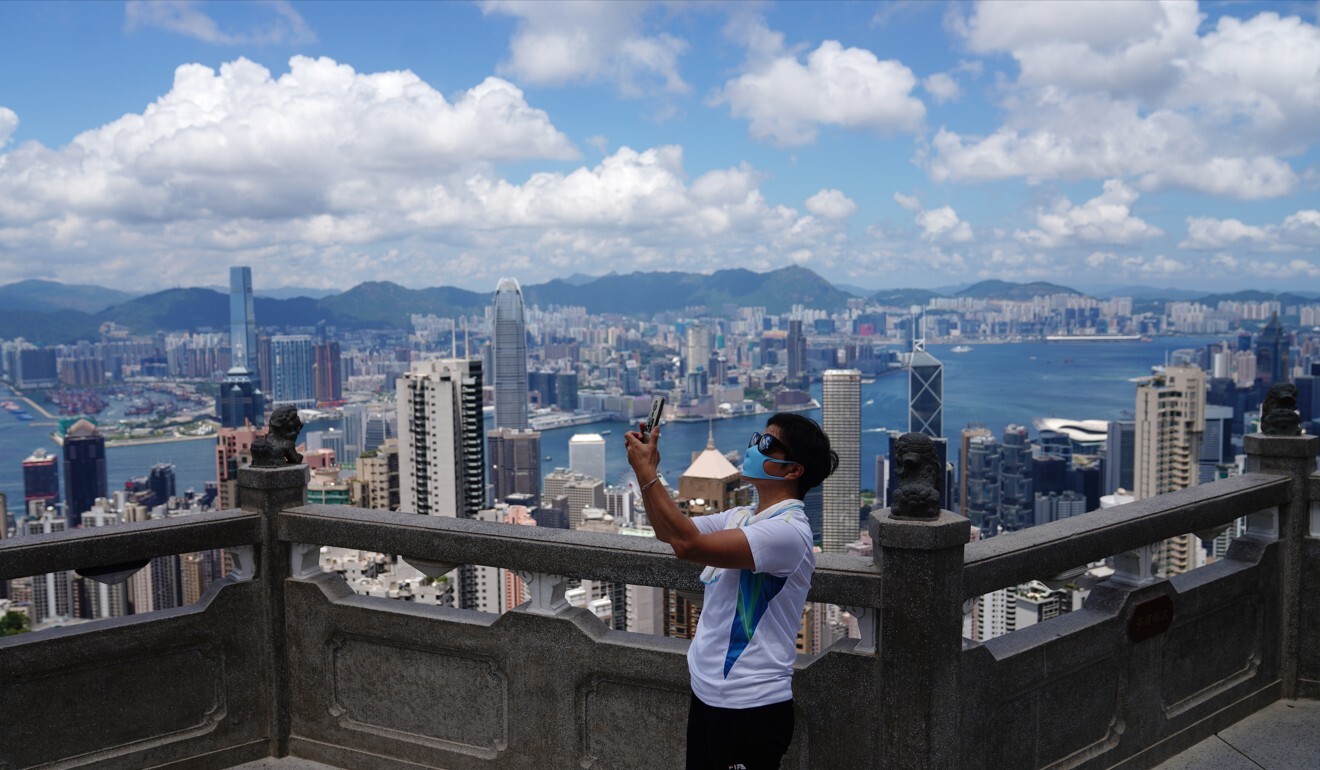 Tight border controls in Hong Kong and around the globe due to the ongoing Covid-19 pandemic have brought the city's once lofty tourist numbers crashing down. Photo: Sam TsangBy Thursday, the city had recorded 4,312 confirmed coronavirus cases with 66 related deaths. About 70 per cent of confirmed Covid-19 cases emerged in this wave, the city's most serious.In July, the authorities tightened regulations on air travel to Hong Kong, requiring passengers from seven "high-risk" countries, including India and the United States, to produce certificates showing they have tested negative for Covid-19 before arrival. The new rules also require pilots, cabin crew and seafarers to take a coronavirus test with proof of a negative result before entering Hong Kong.
All but three border checkpoints remain closed. Mainland visitors accounted for 27.8 per cent of total arrivals in July, or 5,709 people – down 99.9 per cent from the same period last year.Meanwhile, air passengers will again be allowed to transit via Hong Kong International Airport from mainland China from Saturday until October 15 as part of an effort to help students return to their studies abroad.
However, the transfer service does not factor into official visitor figures, and the development is expected to have limited business benefit for Hong Kong flag carrier Cathay Pacific Airways.
source : scmpost.