---
Kathmandu, Aug. 24:
Civil service chief rejects criticism that dismissals violate presumption of innocence, saying that is an issue for courts, not employers, to weigh
'We cannot just use the bar of criminal responsibility to decide whether the staffer should pass probation,' Patrick Nip says in TV appearance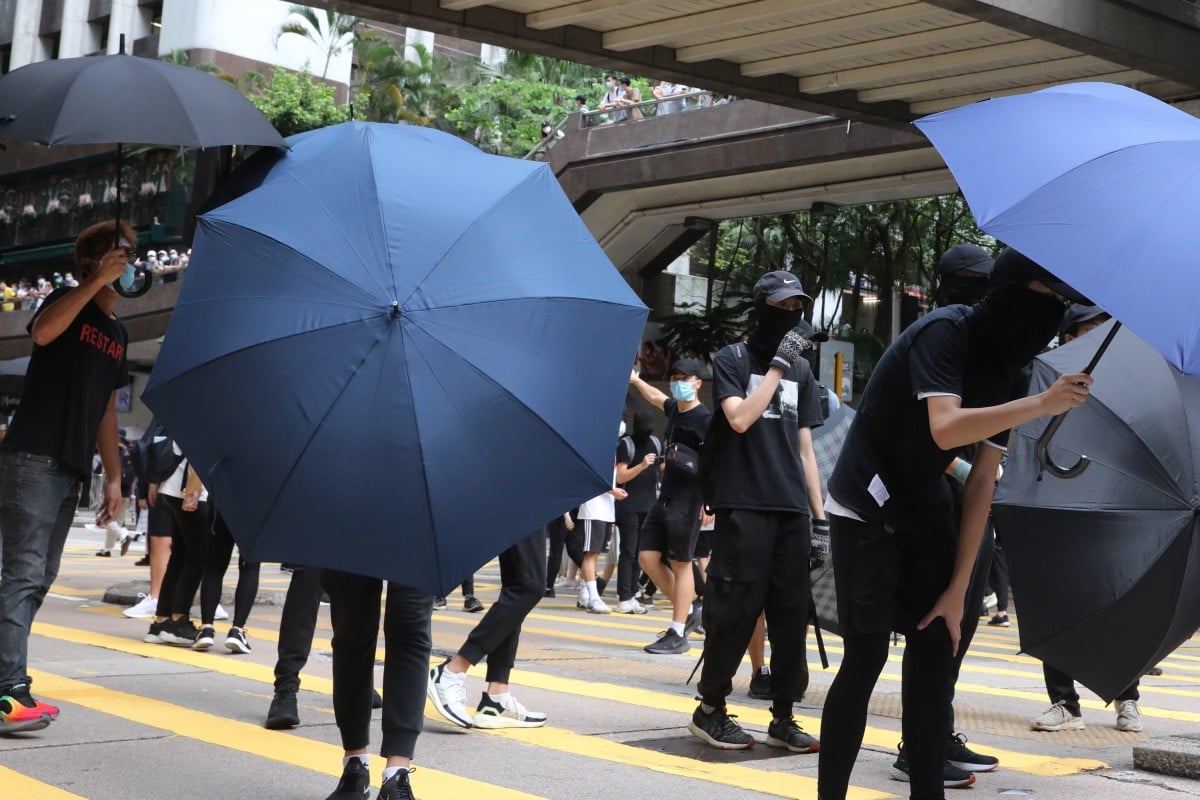 Anti-government protesters open their umbrellas as police approach during an unlawful demonstration on July 1, the anniversary of Hong Kong's handover from British to Chinese sovereignty. Photo: K. Y. ChengHong Kong's civil service chief has defended new guidelines calling for the dismissal of government employees charged with taking part in unlawful protests during their probation period, brushing aside concerns it would violate the presumption of innocence.
The practice, announced in an internal Civil Service Bureau memo earlier this month, came hot on the heels of the June 30 imposition of a Beijing-decreed national security law banning acts of secession, subversion, terrorism and collusion with foreign forces.
In the case of employees arrested but not charged, officials are to examine relevant "facts and circumstances" or seek legal advice in determining their employment status.
Asked if the administration had imposed more stringent requirements on civil servants following the security law's adoption, Patrick Nip Tak Kuen on Sunday insisted the new memo was merely an elaboration of existing public service regulations, which stipulate requirements for staffers' conduct, acts and job performance.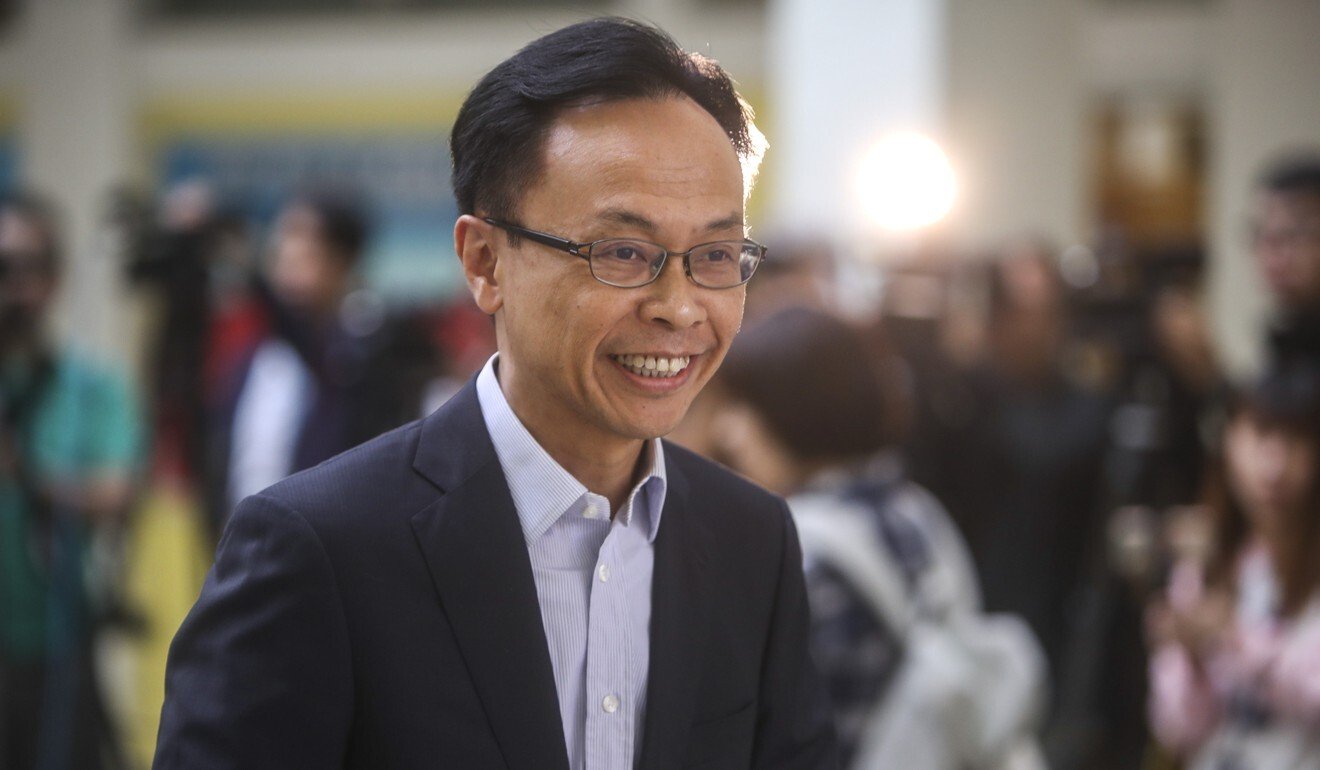 Patrick Nip, Hong Kong's civil service chief, on Sunday used his blog to defend against accusations that the city's firing policy for staffers on probation violated the presumption of innocence. Photo: Winson Wong
He also dismissed the suggestion the practice was against the common law principle of presumption of innocence, something critics have argued as civil servants could lose their jobs before a court had found them guilty.
"The court judgment is a ruling on criminal responsibility, but the issue in question now is … a relationship between the employer and the employee," he said, adding all employers have their own requirements for staff.
"We cannot just use the bar of criminal responsibility to decide whether the staffer should pass probation."
Weighing in on his weekly blog, Chief Secretary Matthew Cheung Kin-chung added that civil servants must stay impartial and politically neutral, and that the government would not tolerate any staffers who breached the law.
Hong Kong leader Carrie Lam Cheng Yuet-ngor on Tuesday warned new civil service recruits to watch what they say on social media and the internet, or risk being fired for creating a "negative impression".
The administration has made a series of gestures targeting its 180,000-strong civil service force in recent months after a year-long period of social unrest in which at least 43 government employees were charged or placed under police investigation for their roles in anti-government protests.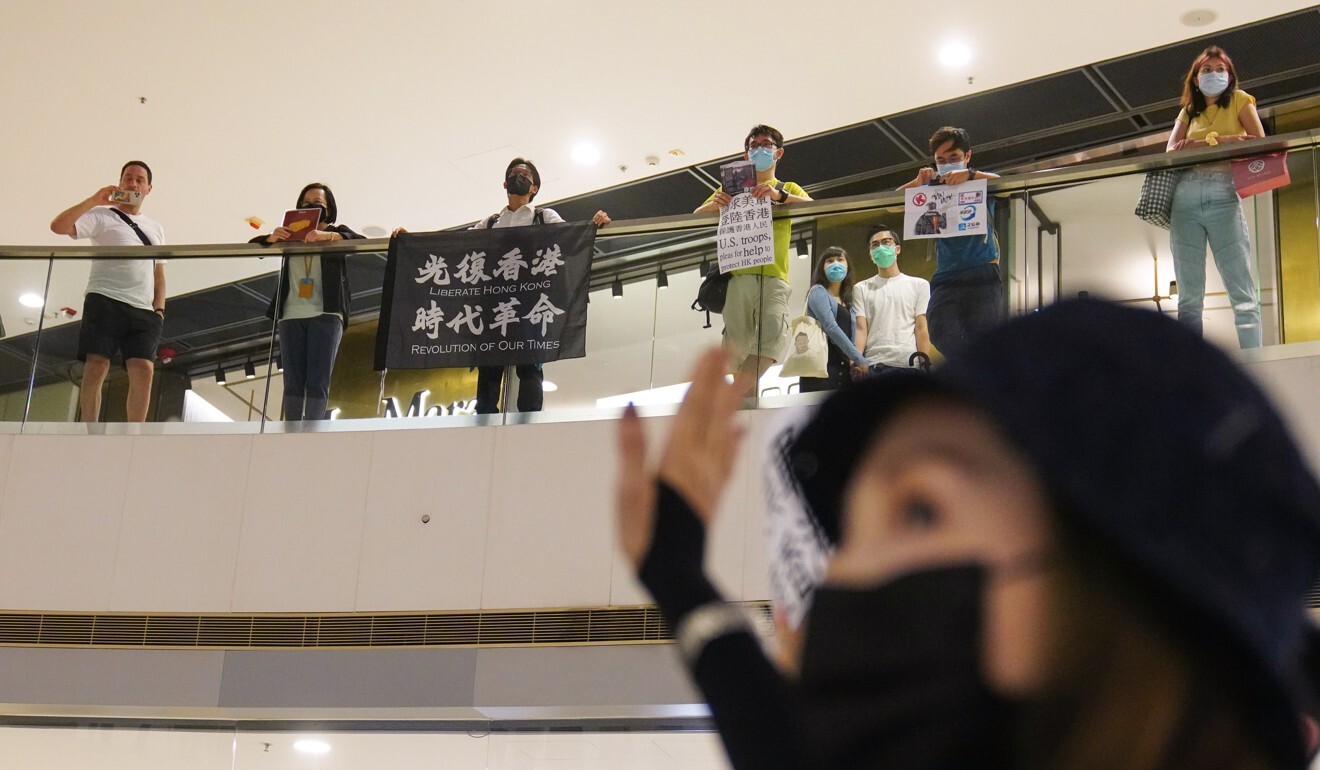 At least 43 Hong Kong city employees were charged or placed under investigation for their roles in last year's anti-government protests. Photo: Sam Tsang
Most had been suspended, according to the Civil Service Bureau.
Nip had earlier raised eyebrows by calling on all civil servants to understand they serve both the city and the country as a whole in supporting and executing policies laid down by the chief executive.
Last month, the government proposed requiring all civil servants pledge allegiance to the Hong Kong Special Administrative Region and declare to uphold the Basic Law, the city's mini-constitution.
Separately, former lawmaker and self-exiled activist Nathan Law Kwun-chung, now based in London, has called on British Foreign Secretary Dominic Raab to impose targeted sanctions on Lam and other Hong Kong and Beijing officials for what he has called serious human rights violations.
"I do not take pleasure in calling for these sanctions against my own government. Yet, there exists no more checks and balances within the Hong Kong government that could safeguard the citizens' rights to voice their dissent without fear of reprisal. If the international society does not act, Beijing would be free to accomplish any political persecution they desire in Hong Kong," Law wrote in the letter which was backed by 19 British parliamentarians.
"Such persecution will only aggravate unless it is responded not only with condemnation, but actions to deter Beijing from further encroaching on Hong Kong citizens' rights and freedom."
Source– South china morning post