---
'My main concern is that the vaccine might not be very effective. We just don't know,' Hong Kong professor says
Vaccine was approved before the start of phase three clinical trials, which experts say is too soon

Russia's Sputnik V vaccine began phase three trials on Wednesday, a day after being approved for use. Photo: XinhuaRussian President Vladimir Putin on Tuesday announced the launch of the world's first Covid-19 vaccine, but experts say they are concerned the product has been released too quickly and not undergone sufficient testing.
Sputnik V – as the product has been labelled – passed all of the necessary trials and has been shown to be effective at combating the virus and stimulating an immune response, Putin was quoted as saying at a meeting with government ministers, a transcript of which was published on his official website.
Russia's Health Minister Mikhail Murashko said the vaccine had shown high levels of effectiveness and safety.
"All volunteers developed high titres of Covid-19 antibodies, while none of them had any serious complications or side effects," he was quoted as saying at the meeting.
The vaccine, which was developed by the Gamaleya Research Institute of Epidemiology and Microbiology, completed phase one and two clinical trials on August 1, and was approved a day before phase trials began on Wednesday.
The final trials involve more than 2,000 people in Russia, the United Arab Emirates, Saudi Arabia, Brazil and Mexico, according to the institute's website.
Kirill Dmitriyev, director general of the Russian Direct Investment Fund – the country's sovereign wealth fund – was reported as saying Moscow had received preliminary applications from 20 countries to buy more than 1 billion doses of the vaccine.
Under emergency rules adopted by Moscow during the pandemic, the vaccine can be used to inoculate Russian citizens. Mass production is expected to start next month.SCMP GLOBAL IMPACT NEWSLETTERUncover the most important stories from China that affect the worldSIGN UPBy registering, you agree to our T&C and Privacy Policy
Despite it getting Putin's backing, experts and health officials have expressed concerns over the introduction of Sputnik V before it has completed phase three trial as well as the lack of transparency regarding the results of its phase one and two trials.
Anthony Fauci, the United States' top infectious disease expert, said he hoped Russia had developed a safe and effective vaccine, but was sceptical.
"I hope the Russians have actually definitively proven that the vaccine is safe and effective," the director of the National Institute of Allergy and Infectious Diseases said during an event hosted by National Geographic.
Professor Ben Cowling, head of the epidemiology and biostatistics division at the Hong Kong University School of Public Health, was equally cautious.
"My main concern is that the vaccine might not be very effective. We just don't know," he said.
"To administer the vaccine to millions of people in Russia could be a very successful strategy if it works, but if it doesn't then it costs a lot of time and money, and maybe the opportunity to find a vaccine that is more effective."
The phase one and two trials involving Sputnik V were not large or detailed enough to identify all of the possible side effects of the vaccine, which would be revealed in the final, phase three trials, Cowling said.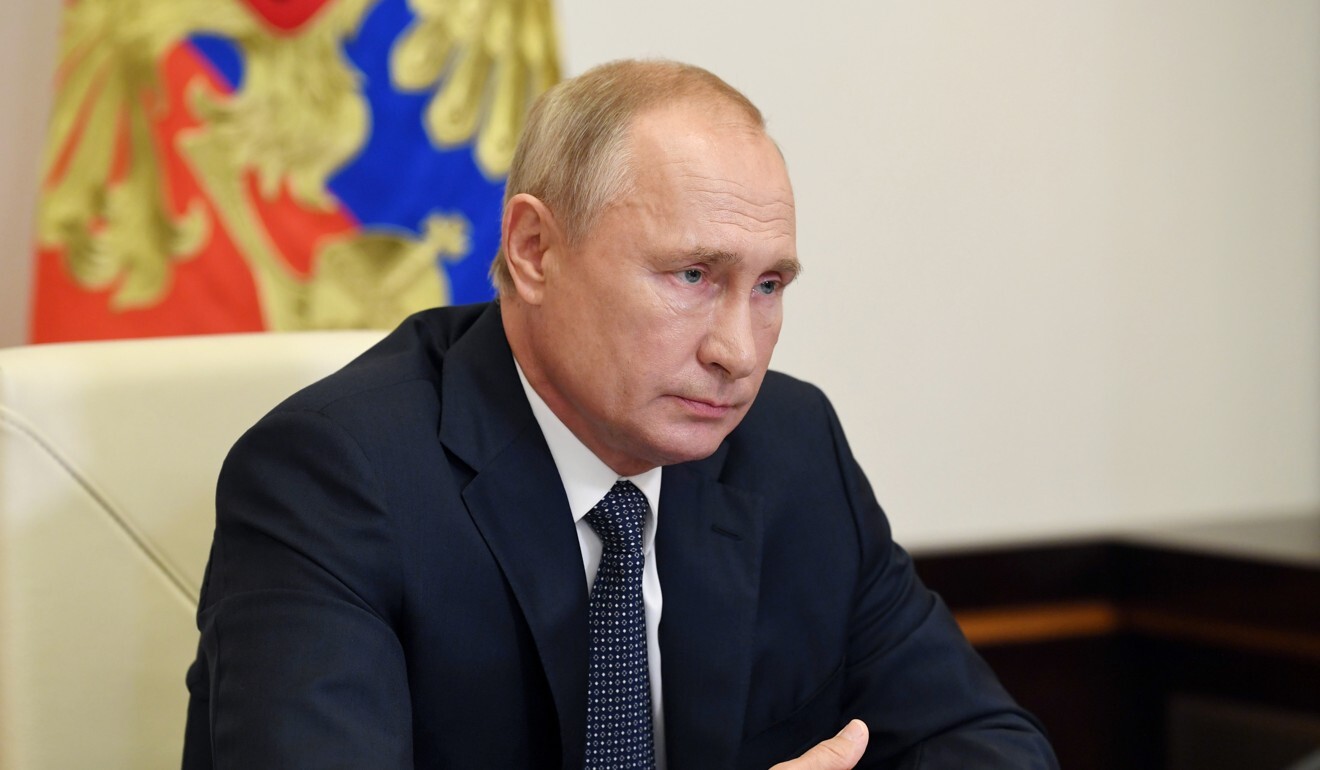 President Vladimir Putin gave the green light for the Russian vaccine on Tuesday. Photo: EPA-EFEThe World Health Organisation (WHO) said last week that all vaccines should go through all stages of testing before being licensed.
US Health Secretary Alex Azar said on Wednesday during his visit to Taiwan that developing a Covid-19 vaccine was "not a race to be first" and the US required all such products to meet the US Food and Drug Administration's standards on safety and efficiency.
"It is important that we provide safe, effective vaccines and that the data be transparent," he said.
According to figures from the WHO, about 30 vaccine candidates are currently undergoing human clinical trials, of which six are at the final stage.
An open study of Sputnik V published on ClinicalTrials.gov said it was given to 76 volunteers during its phase one and two trials, but the results of the tests had not been published.
The vaccine was administered in two doses and consisted of two adenoviruses that expressed the coronavirus spike protein, the study said.
The process is similar to that used by the vaccines being developed by Britain's Oxford University and AstraZeneca, and China's CanSino Biologics.
An immunology expert at Peking University, who asked not to be named, said studies on the vaccines developed in Britain and China showed they needed to be improved as their adverse reaction percentages were high.
"We don't know the effectiveness of the Russian vaccine, but from the results of the other two vaccines [in China and Britain], it might have similar problems," he said.
"The approval of a vaccine in Russia might push other countries to speed up their efforts, but it's essential to stay rational," he said.
"It's important to guarantee safety and effectiveness."
source – South china morning post