---
 Kathmandu, Aug. 23:  
Officials drum up support for programme, to start in September, reminding public that strategy is to cut off invisible transmission chains
Critics question effectiveness of programme, treatment for those identified as asymptomatic carriers and test accuracy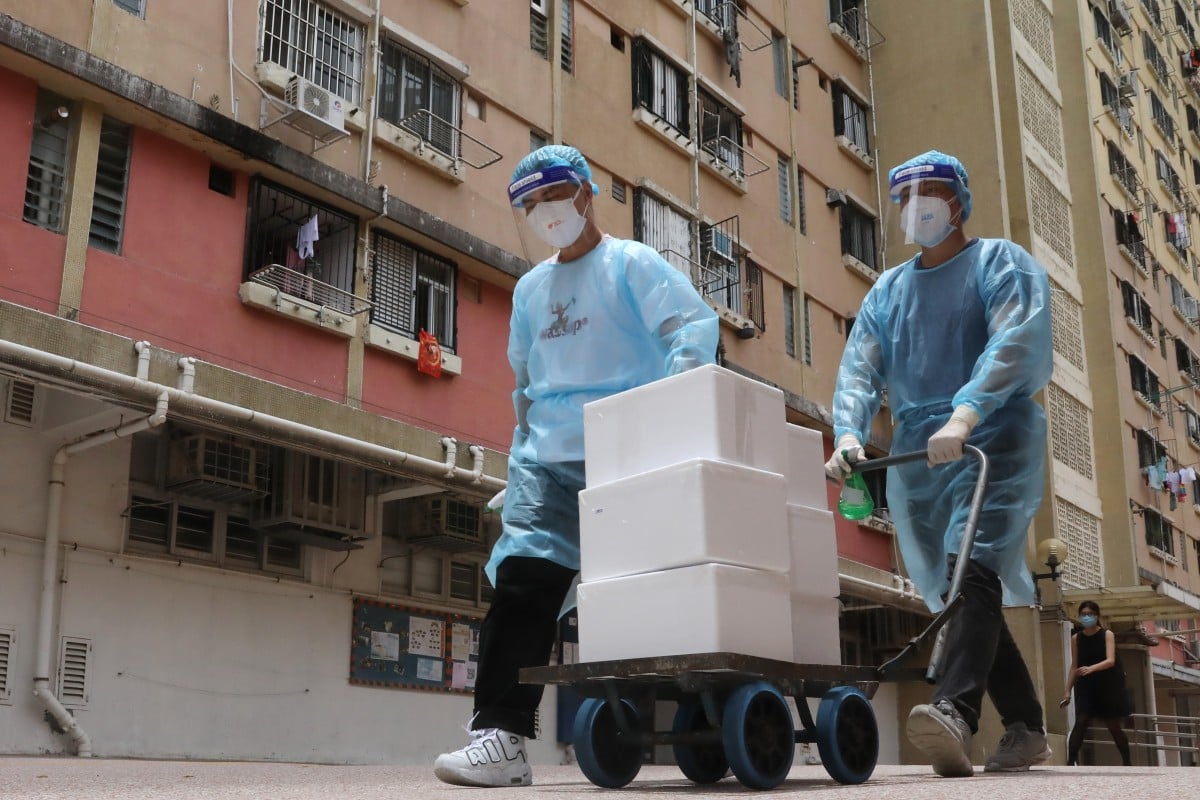 More than 3,000 medical professionals in Hong Kong have signed up to help operate the citywide coronavirus testing scheme aimed at cutting off invisible transmission chains, as top officials on Sunday drummed up support for the programme.
The authorities said the scheme, set to launch in September, would identify more asymptomatic carriers, accounting for more than 20 per cent of confirmed cases so far, if more people took part.
They called on the public to put aside bias and conspiracy theories stemming from distrust of the government and mainland Chinese teams involved.
Officials also reiterated that personal data of those taking the tests would be destroyed after the procedure and not be sent out of Hong Kong, particularly across the border.
"The more participants in the programme, the faster we will be able to identify the asymptomatic patients, cut the transmission chain, help Hong Kong contain the outbreak and put the economy and society back on the right track," the city's No 2 official, Matthew Cheung Kin-chung, wrote on his blog on Sunday.
He appealed to people to take part, not just for themselves, but for the protection of their families too.
Health minister Sophia Chan Siu-chee, civil service chief Patrick Nip Tak-kuen and Financial Secretary Paul Chan Mo-po also delivered similar messages to the public on Sunday.
The universal testing, optional and free for Hong Kong residents, will begin on September 1 and is expected to end two weeks later.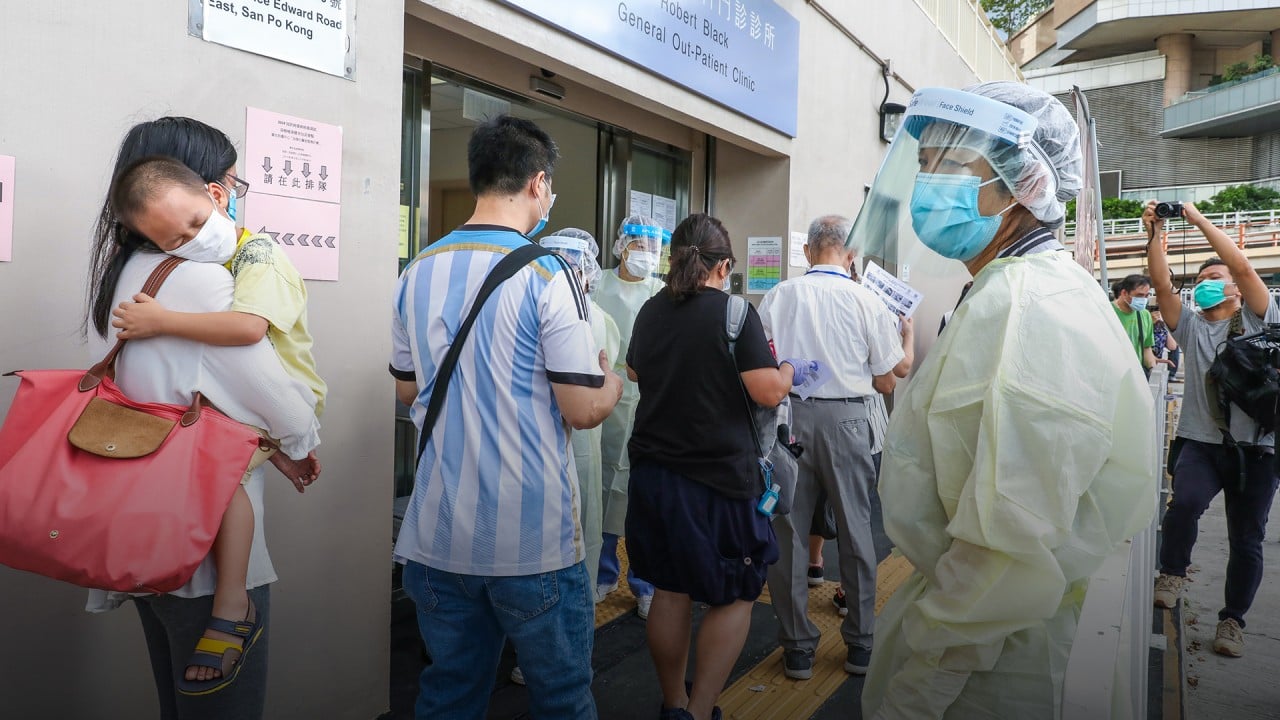 Hong Kong's mass Covid-19 testing to begin on September 1, to last at least 7 days
Under the scheme, residents aged above six without coronavirus symptoms will be eligible to register online. They will have to provide their name, ID card number and preferred time slot and swabbing station, where medical professionals will collect nose and throat samples.
Nip, who is leading the logistics of the programme, said on a TV show that at least 100 community testing centres – which include community halls, schools and sports facilities – would be set up to conduct the tests.
Staff from the Department of Health and the Electrical and Mechanical Services Department would conduct site visits beforehand to assess air ventilation systems, as well as suitable space for social distancing at the proposed venues.
More than 3,000 staff members from the medical sector had already indicated their interest to help with the sample collections, while both current and retired public servants had also been recruited for administrative work at the centres, he added. Medical staff would operate in two shifts.
Nip insisted that only serial numbers, rather than personal information, would be labelled on sample bottles, and these would not be shipped out of Hong Kong. The information collected would be destroyed within a month.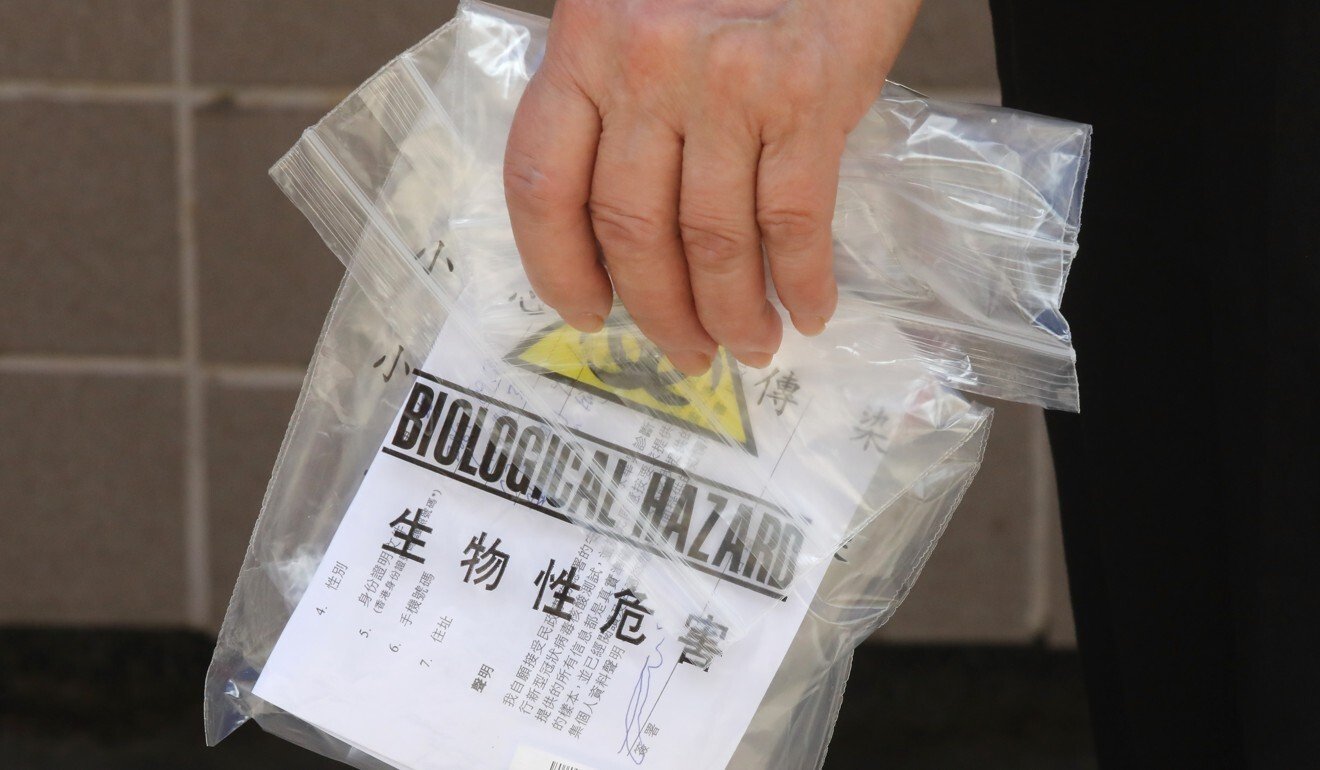 Despite the government's efforts, critics such as Dr Alfred Wong Yam-hong from doctors' concern group Medecins Inspires have dismissed the programme. Wong wrote on his Facebook page earlier this week that while the scheme might be able to identify asymptomatic carriers, there was no clinical evidence as yet on how such patients would respond to treatment.
Wong added that if test results turned out to be false positive, it would inflict unnecessary stress on the persons in question.
Health minister Chan said on her blog that such criticism would undermine the city's efforts to contain the third wave of the coronavirus, which remained severe in the city.
It would be difficult for the administration to relax social-distancing measures with invisible transmission still occurring within the community, she said, adding that 22.6 per cent of patients in Hong Kong were asymptomatic or had very mild symptoms.
"I hope medical professionals and the public can put aside bias and conspiracy theories, as well as keep up their professionalism, when it comes to the city's pandemic control. Let's put public health and people's betterment before personal stance," Chan said.
She added that the spread among elderly nursing homes and people with chronic diseases has further pushed up the fatality rate.
Hong Kong reported 25 new Covid-19 cases on Sunday, pushing the total tally to 4,682, with 77 releated deaths. The ban on nighttime dine-in services at restaurants, the toughest measure so far imposed by the government, has been in place for more than a month and is still ongoing.
Finance chief Chan said with Beijing's support, Hong Kong's testing capacity had increased significantly. The city now had about 3,000 beds in its isolation and quarantine facilities, he noted, and the number would go up to about 5,000 by the end of this year.
Chan said it was not practical to ask certain businesses to close for the long term during the outbreak. "It is important to strengthen the coordination and consensus with society, as well as to allow more flexibilities in the containment strategy, so economic activities can be carried out orderly under controllable risks."
Source– South china morning post