---
Kathmandu, August 25:
Anti-CBRN exercises are a major training focus, simulating defence against chemical, biological, radiological and nuclear warfare
Rocket Force's largest anti-nuclear weapon drill involved thousands of soldiers and hundreds of military vehicles in the Gobi Desert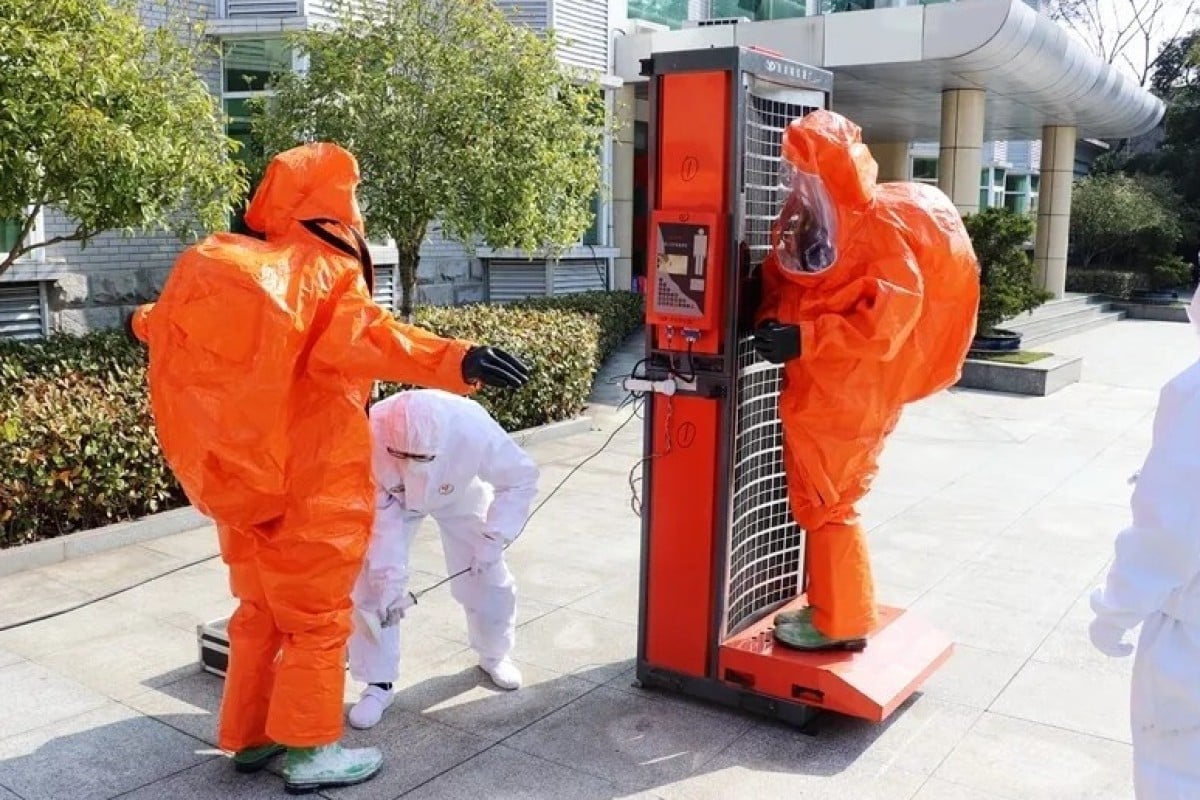 Chinese Rocket Force soldiers respond to a drill scenario in which their base is attacked with biochemical weapons. Photo: PLA Rocket ForceThe People's Liberation Army Rocket Force has stepped up its drills for chemical, biological, radiological and nuclear (CBRN) warfare, in what military experts say is preparation for a possible nuclear attack by the United States.
Since April, anti-CBRN exercises have become a major training focus in the Western Theatre Command and with the PLA's Rocket Force troops, according to online reports and video footage posted on the WeChat social media accounts of the army's military mouthpiece, the PLA Daily, and the missile force.
One drill video posted online on August 22 showed four first aid brigades from the Rocket Force called to rescue wounded soldiers from a base under a simulated nuclear weapons at night. The base was more than 2,000km (1,240 miles) away and the medical officers and first aid crews also needed to overcome "accidents" and "raids" on their way to the nuclear battlefield, according to the video.
The other drill – the rocket force's largest ever anti-nuclear weapon drill involving thousands of soldiers and hundreds of military vehicles – had workers and combat troops wearing chemical protection suits while working in the Gobi Desert, where the temperature is over 40 degrees Celsius (104 degrees Fahrenheit). Medical staff also set up tents as temporary casualty stations for emergency surgery.
"Taking part in joint cooperation drills with frontline troops can help us understand nuclear accidents and battlefield situations in detail, which is helpful when we are making training plans for specific nuclear-attack treatments," said Wang Jianan, director of the Rocket Force's nuclear treatment centre, in the video.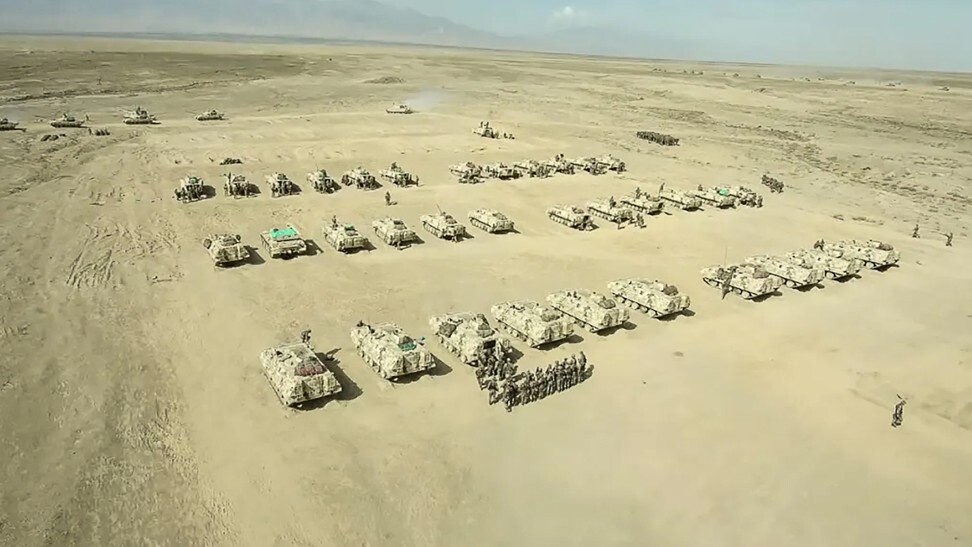 Hong Kong-based military commentator Song Zhongping, a retired instructor from the Second Artillery Force, the predecessor of the Rocket Force, said the PLA must improve its anti-CBRN defence, indicating the PLA's second-strike capability in the event of a nuclear weapons attack, particularly since the US Trump administration had started adding low-yield W76-2 nuclear warheads to the country's Trident missiles and submarines.
"The US doesn't give up on taking pre-emptive nuclear strikes. As China's strategic missile force, the Rocket Force is also the major target of their American rival," said Song, who is now a commentator for Phoenix Television.
"It's a must for the Rocket Force to prepare for all worst-case scenarios, including how to self-rescue when being attacked by enemies or a nuke leak happens, as well as other emergency simulation drills." Song said the ongoing Covid-19 pandemic had also provided comprehensive actual combat training to the PLA. The Rocket Force had learned and experienced how to perfect its anti-CBRN defence through joint operations with other branches.
Macau-based military observer Antony Wong Tong said the Gobi Desert exercises had seen the PLA's 77th Army Group mobilise their main battle tanks – such as the Type 89, Type 86 and Type 96A heavy armaments – in the joint operation, indicating that the military had been preparing for a possible nuclear war with the Americans.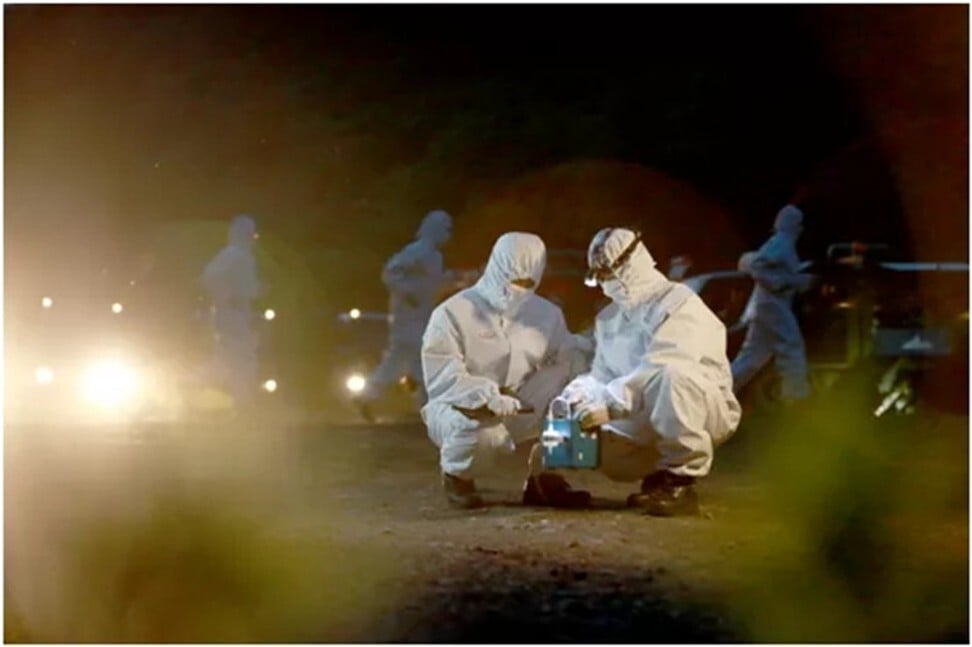 Zhou Chenming, a researcher from the Yuan Wang, a Beijing-based military science and technology institute, said anti-CBRN drills had become a compulsory training subject in other military units of the PLA.
"Anti-CBRN is one of the subjects on scheduled drills that should be counted in annual assessment, related to the future promotion and treatment of officers and soldiers because of its importance in modern warfare," Zhou said.
source– south china morning post