---
KATHMANDU, Aug 23:
Water resources minister urges dams in upper reaches to ease as much pressure as possible on downstream areas still recovering from last month's inundation
Residents in Shaanxi province told to move to higher ground amid threat of flash floods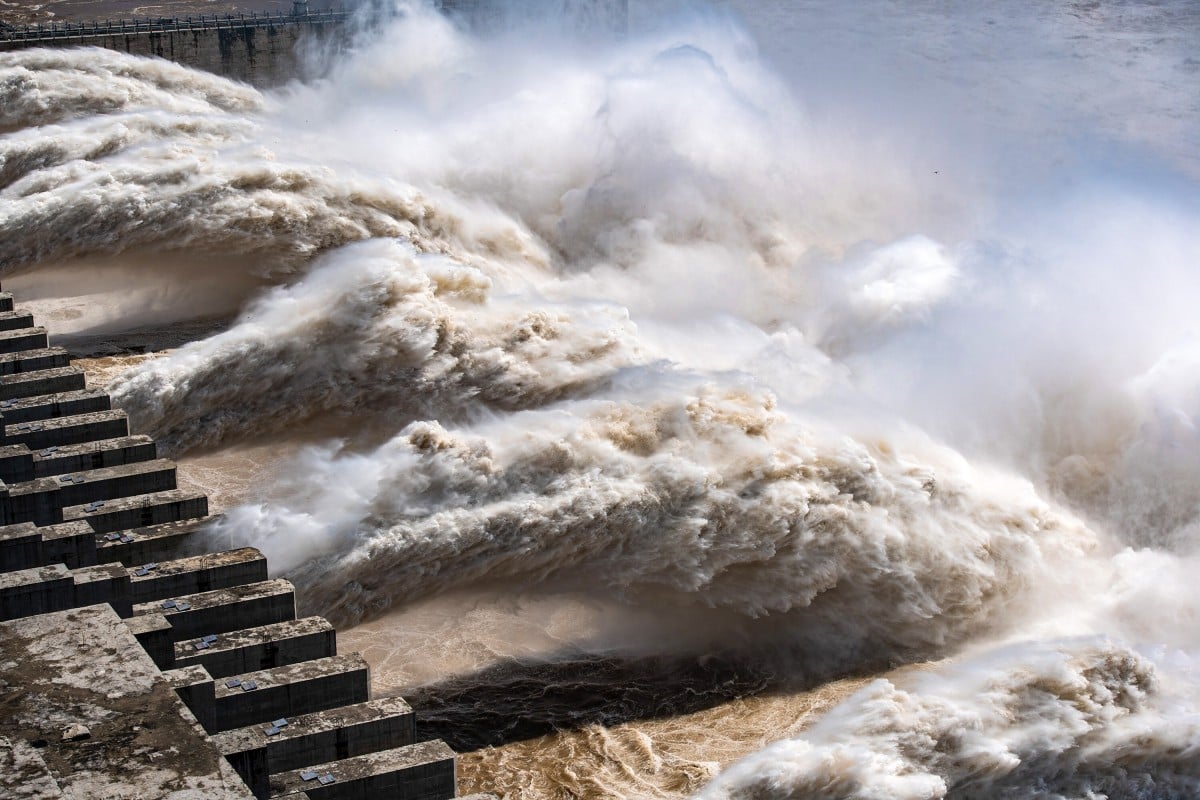 Heavy rain is expected across China's southwest, northwest and northeast in the next three days, raising flood risks and pressure on dams, weather forecasters have warned.
The Ministry of Water Resources urged local authorities to be on alert, particularly along the upper reaches of the Yangtze River and the middle reaches of the Yellow, Hai, Songhua and Liao rivers.
The National Meteorological Centre said Sichuan province in the country's southwest would be particularly hard hit, with up to 300mm (11.8 inches) of rain forecast for Monday.
Torrential rains slam China's normally dry Gansu province, trapping over 10,000 people
Between 30-50mm of rain is expected to fall per hour in the provinces of Yunnan, Gansu, Shaanxi, Hebei, Inner Mongolia and Heilongjiang, rising to over 70mm an hour in some scattered areas.
Water Resources Minister E Jingping said the Three Gorges Dam and others in the upper reaches of the Yangtze should release water "precisely" to prevent floods, state news agency Xinhua reported.
Upstream dams should take on as much water as possible to ease pressure on the Three Gorges, he said.
The lower reaches of the Yangtze are still recovering from heavy flooding last month that affected a large part of southeastern China.
In all, 219 people have died or are missing in this year's floods, and more than 63 million residents have been affected.
The minister said authorities should also pay attention to the possible floods along the Hai, Liao, Songhua, Wei and Yellow rivers, and step up safety checks to ensure new flood defences built on the Wei River in Shanxi province would hold.
The country's southwest has been ordered to be alert for landslides and mudslides.
In Chongqing, the water level at one monitoring station along the river is expected to exceed the safe level by about one metre on Tuesday night, Xinhua reported.
According to national regulations, floods are designated at critical levels once the water exceeds the safety level.
Conditions are expected to be worse along the Jialing River, a tributary that joins the Yangtze in Chongqing, with water at one monitoring station forecast to rise to 2.5-3.5 metres higher than the safety level on Tuesday morning.
In the northwest, Lueyang county in Shaanxi province ordered residents living in ground-floor housing to move to upper floors to avoid fast-moving floods. The government has allocated primary and middle schools as emergency shelters and set up tents there, Shanghai-based news site Thepaper.cn reported.
source– south china morning post