---
Kathmandu, Aug 19
Yang Jiechi to visit Singapore on Thursday and South Korea from Friday
His first trip to Seoul in two years will include talks on international security, Korean peninsula and coronavirus response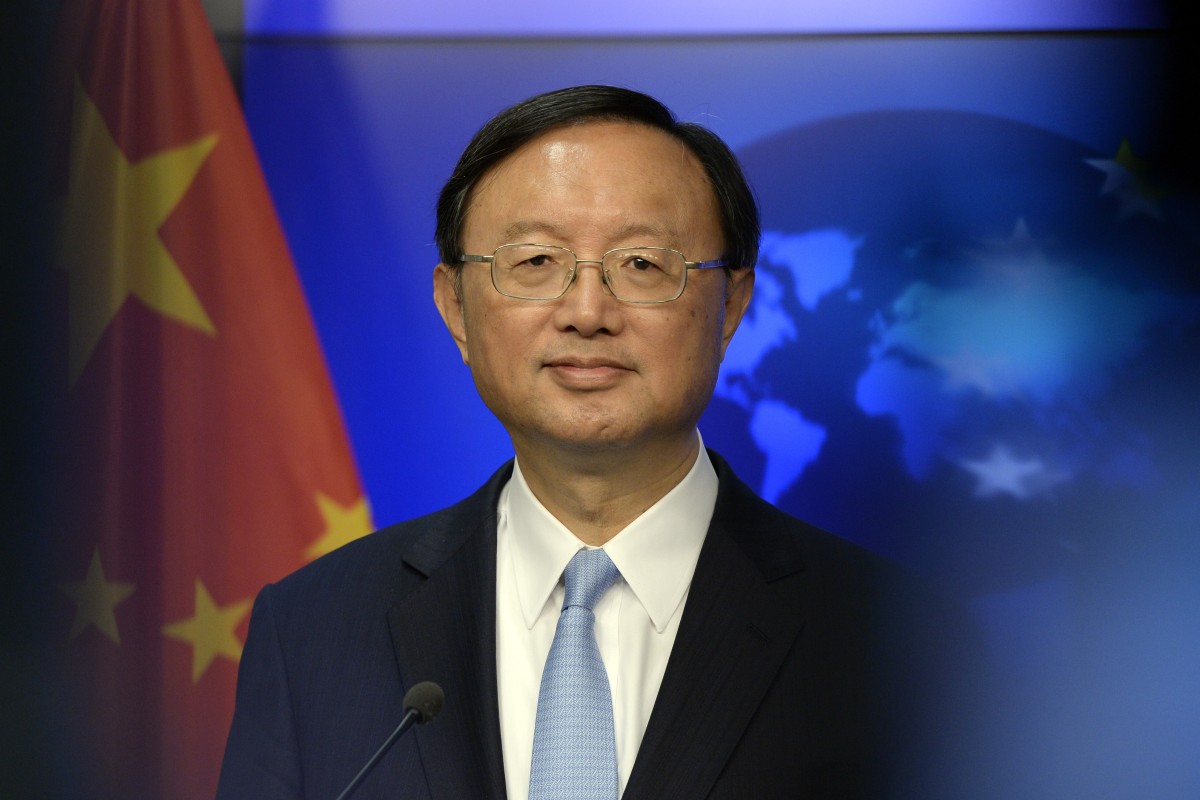 China's top diplomat will visit Singapore and South Korea later this week as Beijing seeks to strengthen ties with its Asian neighbours amid an intensifying geopolitical rivalry with Washington.
Yang Jiechi, a leading architect of China's foreign policy, will visit Busan starting on Friday and will hold talks on Saturday with Suh Hoon, the South Korean national security adviser, the Yonhap news agency reported, quoting presidential office spokesman Kang Min-seok.Before his trip to Busan, Yang – a member of the 24-strong Politburo, the centre of power in the Chinese Communist Party – is due to visit Singapore on Thursday, China's foreign ministry said on Wednesday, confirming a South China Morning Post report.
Yang will meet senior minister Teo Chee Hean and Foreign Minister Vivian Balakrishnan in Singapore, and will have a call with Prime Minister Lee Hsien Loong and Deputy Prime Minister Heng Swee Keat.
Are Xi Jinping's China and Donald Trump's US destined for armed conflict?
It will be Yang's first visit to South Korea since July 2018.The two sides "plan to have talks on Saturday morning and luncheon consultations and to exchange opinions on issues of mutual concern such as South Korea-China coronavirus response cooperation, bilateral relations including high-level exchanges as well as the Korean peninsula and international security situations", Kang said at a press briefing.The pair are also expected to discuss Chinese President Xi Jinping's potential visit to South Korea. South Korean President Moon Jae-in, during a 2017 trip to Beijing, invited Xi to visit South Korea early in 2020, but the prospect was dampened by the coronavirus pandemic. Xi last visited Seoul in 2014. Yang's visits to two of China's neighbours come at a time of heightened tensions between his country and the United States, with a range of disagreements including over trade, technology, Hong Kong, Taiwan and the South China Sea.The US last month indicated its new position on the disputed South China Sea, referring to Beijing's vast claims over the contested waters as unlawful.
Washington's hardened position on Beijing's claims in South China Sea heightens US-China tensions
Washington's hardened position on Beijing's claims in South China Sea heightens US-China tensionsLee, the prime minister of Singapore – which has manoeuvred shrewdly between the two big powers – has warned that US-China relations have sunk to a "very dangerous" level and that his nation and others in Asia were increasingly worried that this could lead to dangerous outcomes.
Lee also said Singapore and other Association of Southeast Asian Nations members did not want to be forced to choose between China and the US.It will be Yang's first foreign trip since he met US Secretary of State Mike Pompeo in Hawaii in June. Those talks – during which Yang was not "forthcoming", according to a senior US official – were seen as largely unsuccessful in preventing the US from stepping up pressure on China.
As relations with Washington worsen, regional experts say Beijing is looking to its Asian neighbours for support.
"The primary focus for Yang's Asia trip will be Sino-US relations, particularly after the Hawaii meeting with Pompeo – which Pompeo himself later described as unsuccessful," said Pang Zhongying, an expert on international relations at Ocean University of China. "China needs to stabilise its ties with Asian countries before the US election."
Pang said the two countries on Yang's itinerary, particularly Singapore, occupied the middle ground between the superpowers.
"There aren't many countries in Asia that China can consider friends or that can support China in the current circumstances," he said, citing the increasingly "complicated dynamics" between China and countries like Japan and India.
"Singapore has long played a positive role in mediating between China and the US. Lee Hsien Loong has been speaking out a lot lately and his opinion on Sino-US relations received widespread attention in China," Pang said. "His advice and observations on the implications of the upcoming US election will be valuable for China."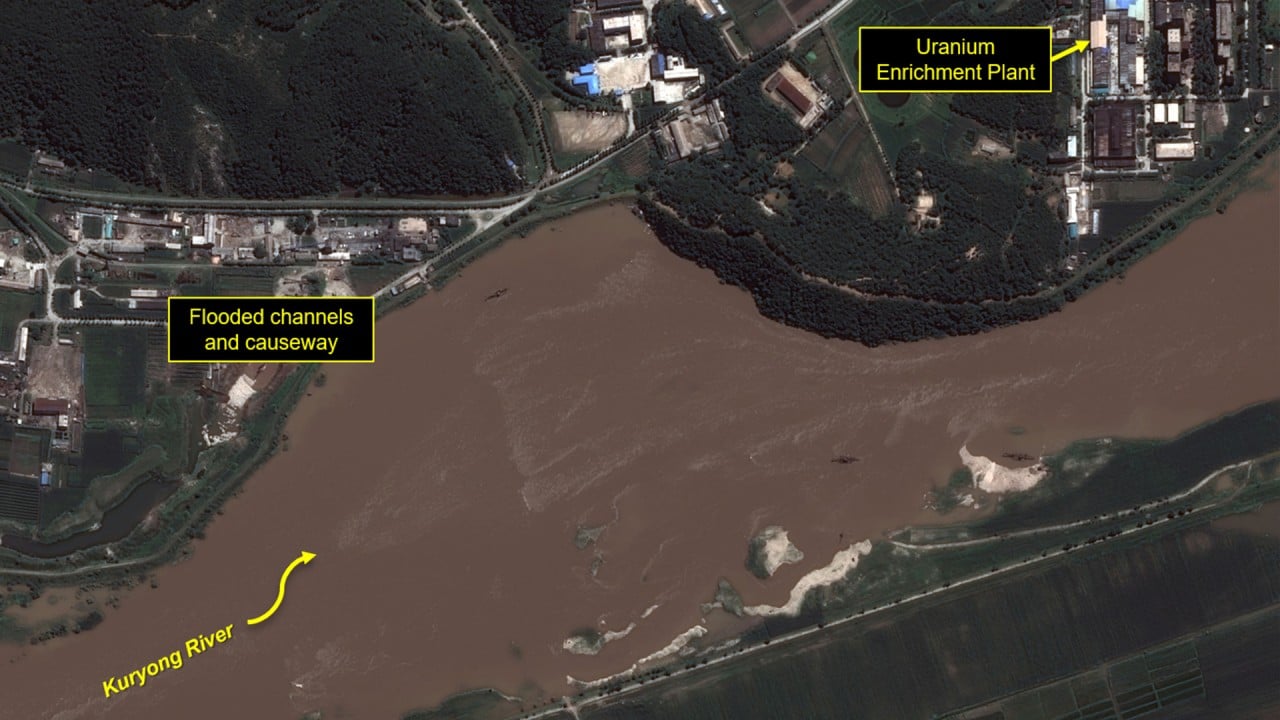 North Korea nuclear site threatened by recent flooding, says US think tankPang added that stronger ties with Seoul could also help create conditions for a more stable Korean peninsula, which would help stabilise China's relations with the US since resolving the North Korean nuclear issue has been a priority for the administration of President Donald Trump.
Collin Koh, a research fellow with the S. Rajaratnam School of International Studies at Nanyang Technological University in Singapore, said Beijing needed to go on a charm offensive to secure support in the region.
"The context, and a key motivating factor, would of course be the current tensions between China and the US. Very naturally, being a critical 'southern periphery' of China, Southeast Asia is a region where Beijing needs to ensure it [is seen as a good neighbour] under these circumstances," Koh said.
"In other words, while the US, and to a lesser extent, Japan, are reaching out more to Southeast Asia, Beijing sees it as an essential move to engage in a countervailing charm offensive to secure its broader political, economic and security interests in the region."
Source: South China Morning Post