---
Kathmandu, Aug 16
Huawei's status as a major relay for China's Belt and Road Initiative could further solidify its presence in the continent
African officials say they won't be influenced by Washington's fears that the Chinese company is a national security threat
As Britain was banning the use of Huawei in its next-generation networks last month, the Chinese telecoms equipment vendor was being used to power South Africa's commercial 5G services.
South Africa's data-only mobile network, Rain, introduced its first commercial stand-alone 5G network, which teamed with the Chinese company. Huawei has also joined with local telecoms firm MTN Group to launch 5G in Johannesburg, Cape Town, Bloemfontein and Port Elizabeth.
Kenya is expected to follow suit this year after the country's largest telco, Safaricom, conducted pilot tests for Huawei's new mobile internet technology.
Several other countries – including Lesotho, Egypt, Nigeria, Uganda, Senegal, Morocco, the Democratic Republic of Congo and Gabon – have conducted tests and are at various stages of roll-out of 5G, which promises much faster download and upload times.
But as the West shuns Huawei, analysts say it will continue to be a primary telecoms provider in Africa.
Last month, the British government reversed its decision to allow Huawei's equipment and technology to be used in the UK's 5G networks. This was seen as a response to a US-led campaign to shut the vendor out of global networks amid a wider clash between Washington and Beijing.
South African President Cyril Ramaphosa hinted last year that the country would choose Huawei for its 5G roll-out, and also criticised the US government. "Because they have been outstripped, they must now punish that company and use it as a pawn in the fight they have with China," he said. "We want 5G and we know where we can get 5G."
Kenya's minister of information, communications and technology, Joseph Mucheru, said his country would not be influenced by Washington's decisions. "Our policies are not driven by US policies as far as technology is concerned," he said last year. "We pick what is best for us."
Analysts say that as long as African countries continue to be challenged by funding, Huawei will remain a key telecoms equipment supplier.
Peter Wanyonyi, a Kenyan based in New Zealand, said the economic impact of Covid-19 would make the situation even more difficult. "As a result, Huawei's mix of affordability and reliability on the one hand, as well as the fact that they are a leader in telecoms, means Africa will continue to rely on Huawei," he said.
Wanyonyi said the West's issues with Huawei were based partly on fears of Chinese espionage, "but this is not a concern that Africa shares".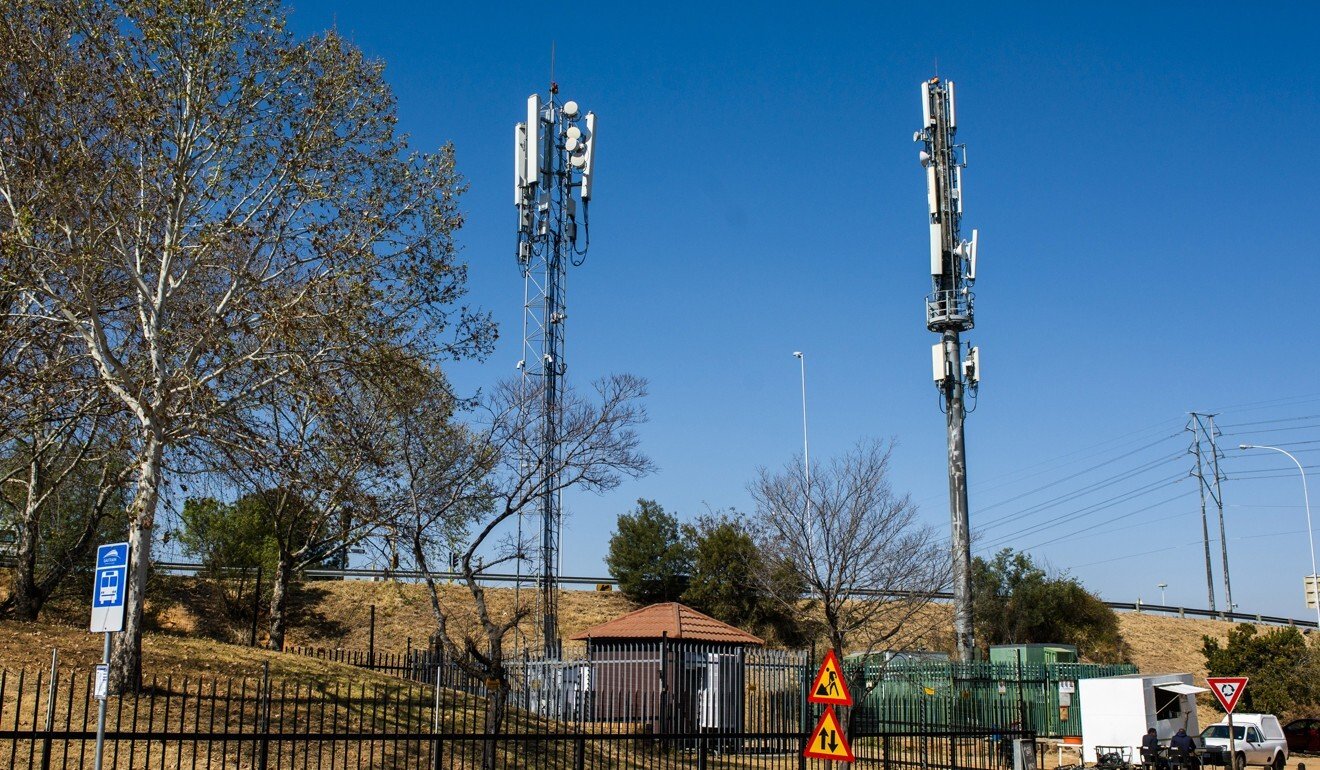 Huawei declined a request for comment, but in a past interview, the company's senior director for public affairs in Kenya, Adam Lane, said US restrictions would not affect its business in Africa. Huawei is ready to provide 5G equipment to African operators as soon as they are ready, Lane said.
The company serves more than half the continent with 4G and has built a presence in 40 of the 54 nations since it first arrived in Africa in 1998. Generally, Africa lags in 5G adoption because of frequency limitations, lack of regulations that would allow for a 5G roll-out and financial constraints.
Derrick Chikanga, IT services analyst at the consulting company Africa Analysis, said that given the strong ties between China and most African nations, it was unlikely most countries would cut their business links with Huawei.
"As long as the relationships make business sense then most countries will likely continue subscribing to Huawei's technologies," said Chikanga. "This will be important as we move into the 5G era. Hence, the company could remain key in enabling 5G connectivity to Africa countries, making it relevant to the needs of the African market."
Huawei's status as a major relay for China's multibillion-dollar Belt and Road Initiative (BRI) could solidify its presence in the continent even further. It is powering major BRI projects in Africa, including the building of the communication system for the US$4.7 billion Standard Gauge Railway in Kenya, which runs from the coastal port city of Mombasa to capital Nairobi and then to Naivasha, a town in Central Rift Valley, financed and managed by China and part of the BRI.
Roger Entner, founder and lead analyst at US-based Recon Analytics, said Africa would remain an important market for Huawei since the continent has been a major BRI recipient, adding that affordability was a key factor for African countries.
"Poorer countries value a low-cost solution with good customer service more important than any other considerations," he said.
Huawei equipment is more affordable compared with European brands such as Nokia and Ericsson or Korean vendor Samsung, but in many cases Huawei provides concessional financing for some of its African projects, often backed by the Chinese government.
"The likelihood of banning Huawei is directly tied to the level of support received from the United States, especially if President Trump is re-elected," Entner said.
In 2018, French newspaper Le Monde reported that Huawei had bugged the African Union's headquarters in Addis Ababa, Ethiopia, claims that were rejected. And last year, Huawei lodged protests with The Wall Street Journal after the newspaper reported that it helped the governments of Uganda and Zambia spy on political opponents, allegations the company denied.
Source: https://www.scmp.com/