---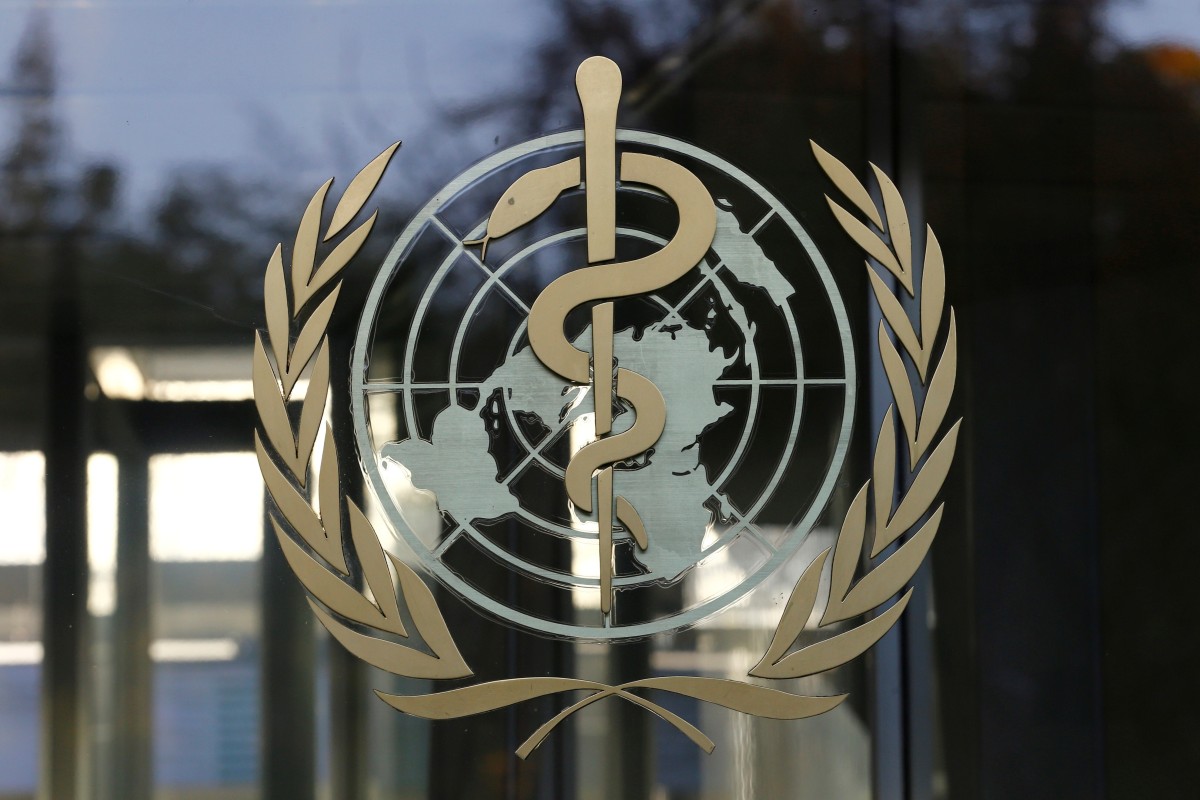 The World Health Organisation's handling of the pandemic has led some to suggest it is in need of reform. Photo: ReutersThe World Health Organisation declared the new coronavirus an international emergency six months ago, a decision that was attacked at the time for being too late. Those criticisms of the WHO being slow in response to the Covid-19 pandemic have continued.The critics are not just US President Donald Trump, who has pulled the United States out of the WHO, saying it failed to hold China accountable for its part in the spread of Covid-19. Medical professionals have also said the organisation has been found wanting and needs reform in the face of a pandemic that has killed more than 650,000 people.Meanwhile, the virus keeps resurging in countries that believed they had it under control. But officials say that the pandemic has also been politicised and a lack of leadership in some countries has hindered an effective response, adding that a rise of nationalism and isolationism has not helped.
"The WHO is not purely a technical organisation, it is very much a diplomatic organisation," said Keiji Fukuda, a clinical professor at the University of Hong Kong who previously worked for the WHO and the US Centres for Disease Control and Prevention. "It has political roles to play and often I think it is fair to say it's slow."
Trump halts US funding to World Health Organisation at height of coronavirus pandemic
Criticisms of the WHO, and its director general Tedros Adhanom Ghebreyesus, include not advising early enough that the new coronavirus could infect by human-to-human transmission, and being slow to update guidance on mask-wearing, Fukuda said in an online panel on Wednesday organised by the East West Centre in Hawaii.Other criticism came in early July, when almost 240 scientists from around the world signed a letter that called for health agencies to recognise that Sars-CoV-2, the official name of the virus that causes Covid-19, could be airborne and travel longer distances in the air.
That the WHO and other health agencies did not recognise airborne transmission except in some settings was insufficient for people to protect against virus-carrying microdroplets in the air, according to the letter.SCMP GLOBAL IMPACT NEWSLETTERUncover the most important stories from China that affect the worldSIGN UP NOWBy registering, you agree to our T&C and Privacy PolicyCovid-19 was declared a public health emergency of international concern (PHEIC) on January 30 and on March 11 the WHO designated it a pandemic.
WHO declares coronavirus crisis a pandemic
WHO declares coronavirus crisis a pandemic
The organisation was also late in declaring a pandemic, said Michael Osterholm, an epidemiology professor from the University of Minnesota, who was on the same East West Centre panel on Wednesday. The delay held countries back from preparing for the spread of the outbreak, he said.
The WHO definition of a pandemic refers to the worldwide spread of a new disease, while a PHEIC calls on the international community to ready a coordinated response, according to the WHO's website.
Mary-Louise McLaws, a professor at the University of New South Wales Sydney, said that the major milestone of declaring a PHEIC was designed to signal to countries that they need to start preparing.
"People complain about the slowness of the WHO in announcing a pandemic … [but] the PHEIC is much more important than calling something a pandemic," said McLaws, who is also part of a WHO expert advisory panel for the Covid-19 response.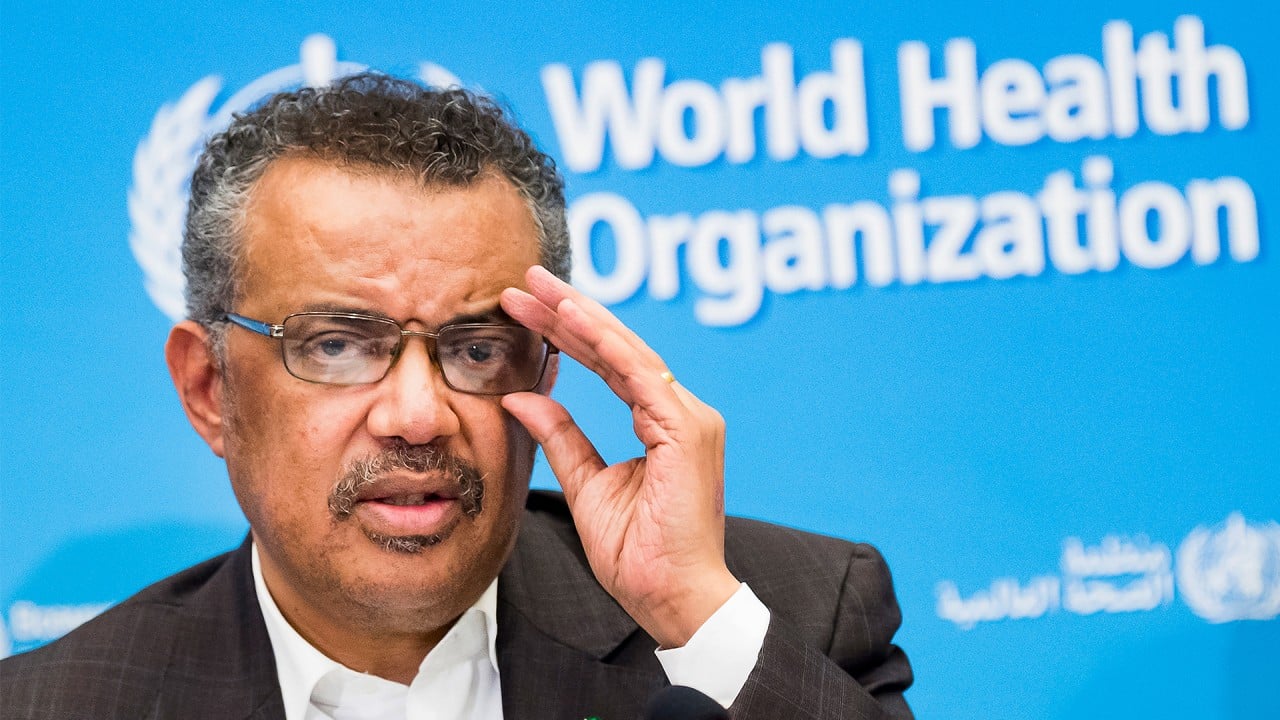 WHO says widespread travel bans not needed to beat coronavirus
"When a PHEIC is called, it is beholden legally on the member countries to actually start preparing their plan. So on January 30, when Dr Tedros announced the PHEIC, that's when each country needed to start preparing."
In some countries, such as the US, a lack of preparation helped the coronavirus spread. The politicisation of the virus also hindered an effective response, according to Osterholm.
"We have this division over mask [wearing] in the United States, which has become associated with one political party or the other," Osterholm said. "Who would have ever thought a major public health initiative would be relegated to a debate about being for or against the president?
"That's symptomatic of the times we live in. I would have never imagined that 20 years ago."
As of Wednesday, the US had the world's highest number of Covid-19 cases, at close to 4.4 million, and the highest death toll, at almost 150,000, according to data from Johns Hopkins University. States such as Texas and California have been seeing a surge in cases as the country reopens after earlier lockdowns.
China, South Korea and Australia were among the countries touted as success stories in controlling the spread of Covid-19. However, even those countries have had a resurgence of cases.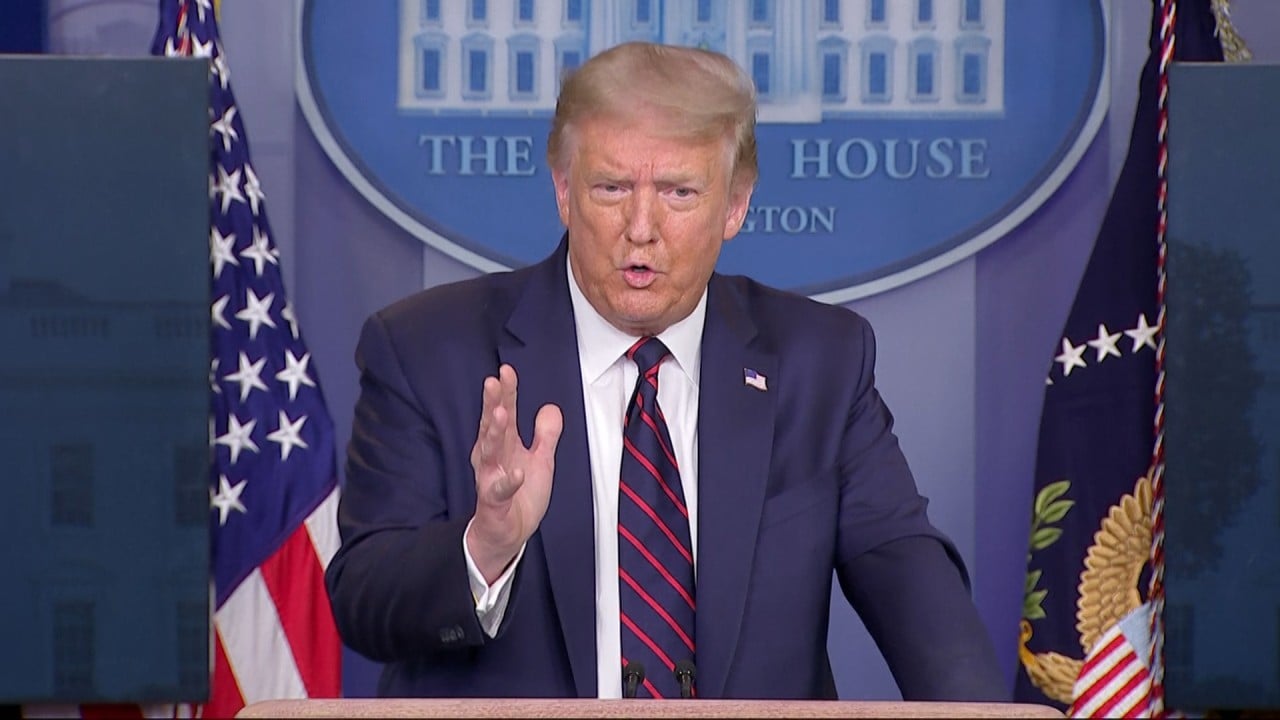 In first Covid-19 presser in months, Trump shifts tone and reverses stance on masks
There were 101 new cases reported in mainland China on Wednesday, its highest daily figure in months, and Australia's Victoria state recorded its highest daily increase in infections, 532, on Monday before plateauing in the following days.
"Bad luck could be a factor in that things just got away really quickly," University of Queensland virologist Ian Mackay said of the situation in Victoria. "The virus spreads quickly and is hard to contain once it gets going."
As countries look to reopen, it is a major challenge to maintain the well-being of the economy and the mental health of residents while making sure the virus does not take hold again. Therefore, mass tracing and isolation capacities are critical, according to Mackay.
"No one wants to get back into lockdown restrictions – in Australia, lockdown fatigue is a big factor," he said.
"But it's also important to not unlock restrictions too quickly, because if you still have dozens or maybe even hundreds of cases a day, and then you go back to normal life, clearly the virus will take advantage of that and will take off."
The hope of returning to normal life safely now rests on an effective vaccine being developed and deployed to most of the population in the world.
However, Osterholm said that expectations of this may be unrealistic because immunity to the virus is still being studied and the vaccines are being tested – not to mention the logistics involved in distributing vaccines among billions of people. He added that Covid-19 may need repeated inoculations.
"I'm not so sure we won't find ourselves with a vaccine like that for influenza, [given] once a year, which will present a whole new challenge," he said. "Because right now we're going with the idea of one dose, one time."
source : southchina morning post.